Alcoves can often be seen as an awkward feature in the home, but there's no reason why they should. With the right styling, alcove ideas can actually act as a point of visual interest whilst serving as a functional space to elevate the home.
Whichever room in your home has alcoves, whether it's the living room or bedroom, there are so many ways you can get creative and use these recessed nooks to create a stylish display or even use them to maximize the room's storage. 
'The key is to create a harmonious blend of functionality, personal expression, and aesthetically pleasing arrangements, irrespective of the design style you like or lean towards,' advises interior designer and Founder of Kaiko Design Interiors, Nicholas Kaiko. 
How to expertly style alcoves
So, what's the best approach to styling alcoves? We spoke to expert interior designers to find out how you should style alcove shelves, and theare are so many options in addition to the most commonly adopted choice of adding shelving.
'We suggest making alcoves in a home a focal point,' says Luis Carmona, designer at VERDE Interior Design. 'It helps make the space functional while giving the room some additional character.' 
1. Add accent wallpaper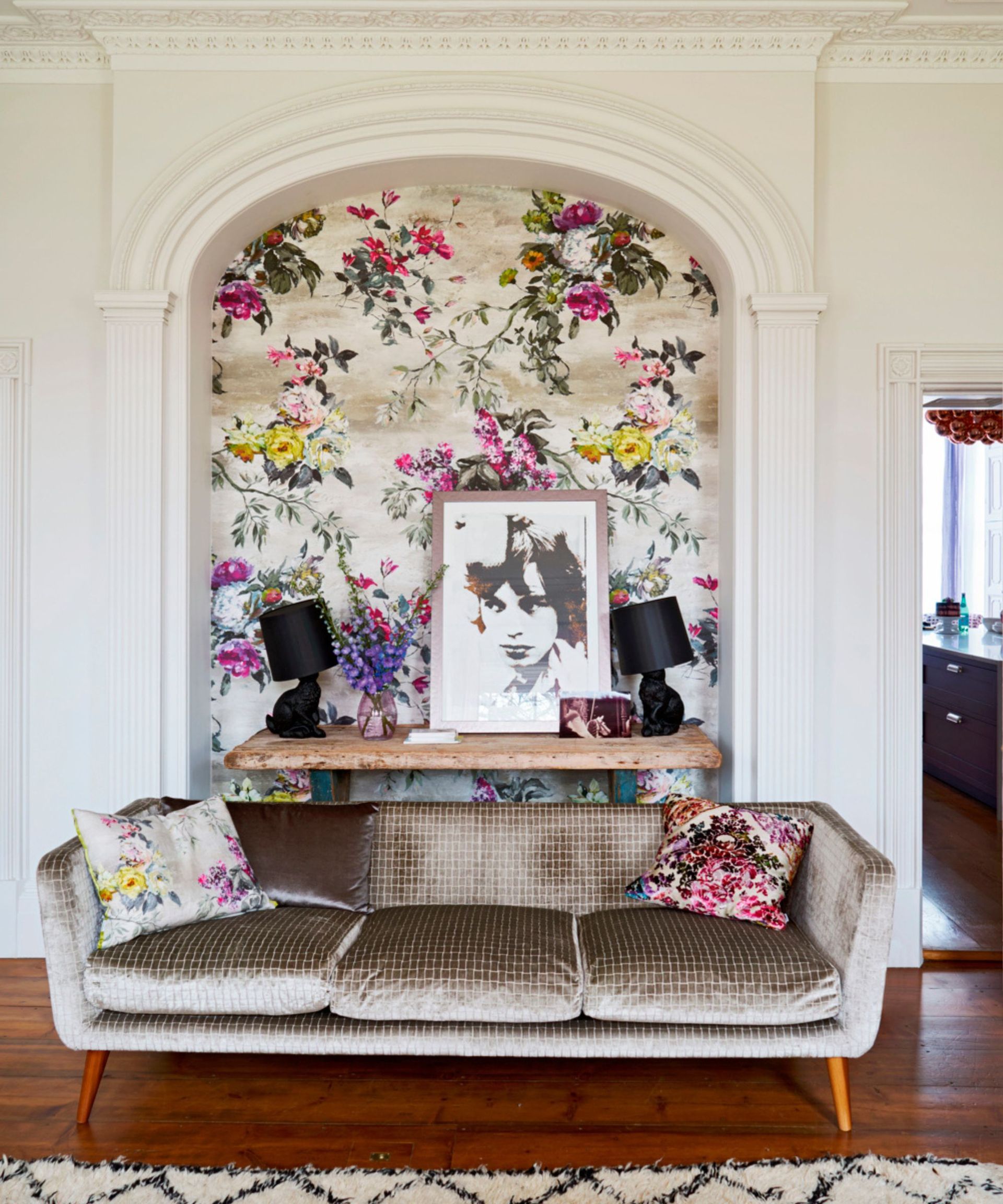 Decorating with wallpaper is a way of styling your alcove to create a statement and transform the space into an area of visual interest. 'Adding accent wallpaper or paint color can highlight the space in a bold way,' says Carmona. 
Interior designer at Archival Designs Ana Coddington also recommends lining the back of an alcove with wallpaper for aesthetic appeal, explaining: 'Instead of leaving your alcove blank, you can turn it into an accent wall by adding a bold wallpaper or a pop of color. This will add dimension and character to your room, making it stand out from the rest. Just make sure to choose a design that complements your overall room aesthetic.' 
2. Create a reading nook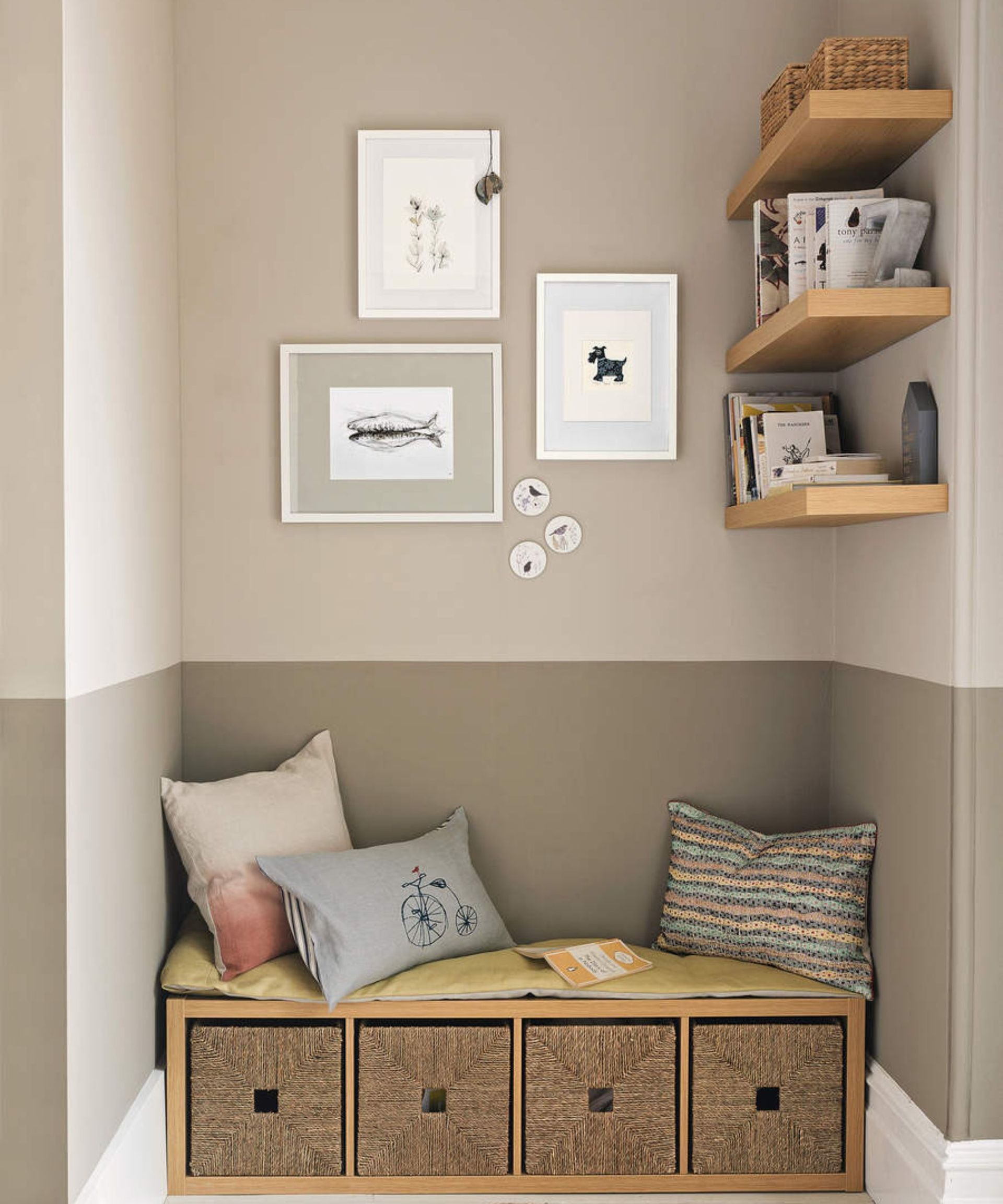 'Alcoves can also be transformed into cozy reading nooks,' explains Coddington. While you may be too restricted with space for this idea, this option would certainly work well if you have extra room and are looking to add another cozy spot in the home to relax. 
To create this, Coddington advises that you can: 'build in a bench or add a comfortable chair and some throw pillows to create a relaxing spot for reading. You can also add some warm lighting and a bookshelf to complete the look.'
3. Install custom shelving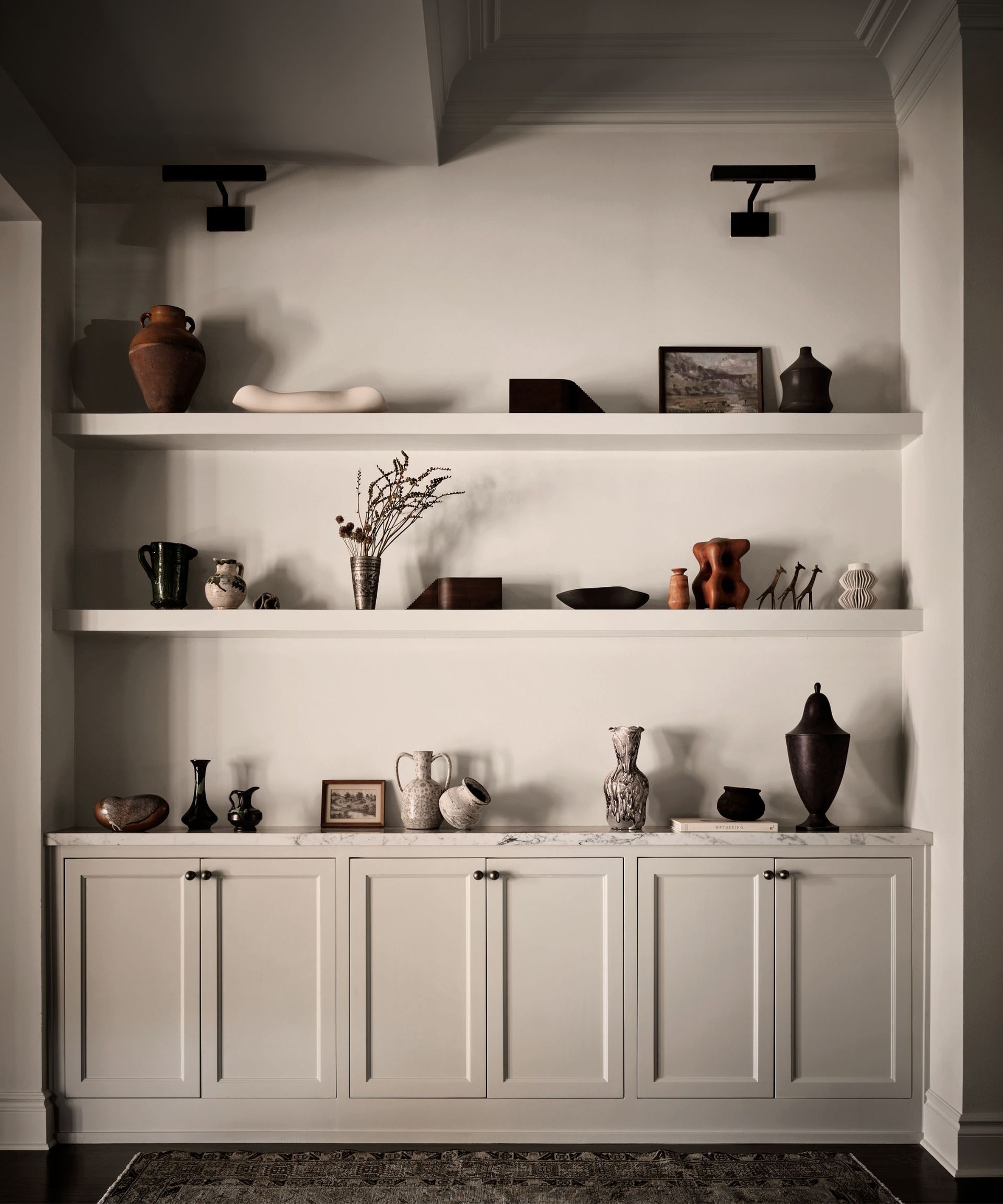 While this is likely the most common decor choice for alcoves, choosing to integrate alcove shelf ideas is a fail-safe option, especially if you're looking to maximize storage space. 'Consider installing built-in shelving or cabinetry for both functional storage and display of decorative items,' suggests Kaiko. 
Interior designer Rudolph Diesel and Founder of Rudolph Diesel Interiors agrees, saying: 'Shelving or display units are a popular use of this space, and it's not hard to see why. Shelving units look great here and they offer a perfectly functional space for holding books, decorative items, and artwork.'
If you do opt to add shelves or built-in cabinet ideas to your alcoves, Diesel suggests: 'Make it your own by adding splashes of color throughout your shelves, or even by using paint in a color of your choice to create a unique look.'
Rudolph Diesel is the founder of Rudolph Diesel Interiors, a property marketing and design house based in West London. He has Public Relations qualifications and a BBA in marketing and branding. He is the principal interior designer for prestigious property development firms throughout London.
4. Add artwork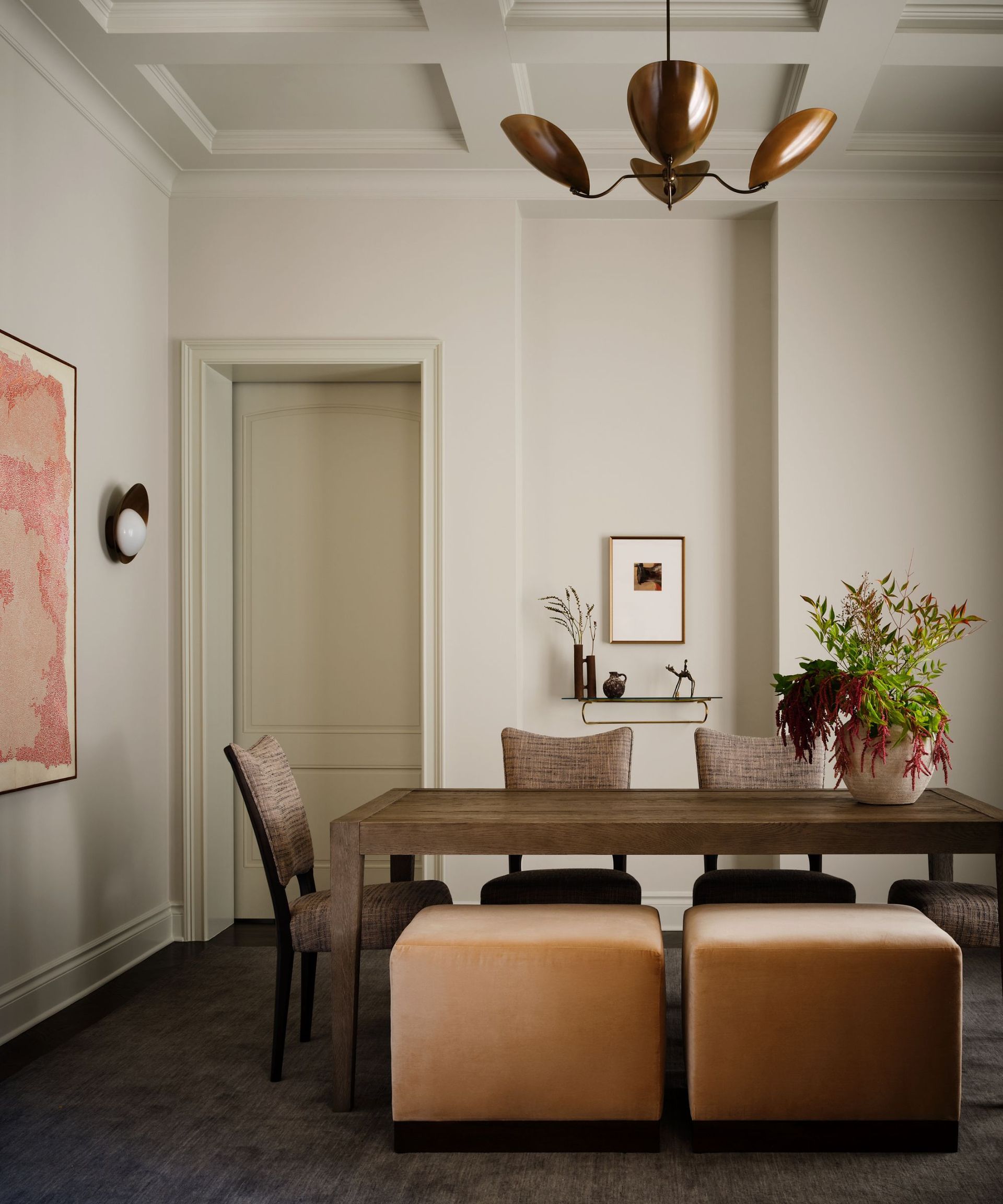 If you're less concerned with adding storage and instead want to create visual impact, alcoves can be a great space in the home for decorating with art. 'Large alcoves can house statement pieces like a beautiful piece of artwork or a sculptural element,' advises Kaiko.
Nicholas Kaiko, founder of Kaiko Design Interiors, is a highly sought-after interior designer based in Sydney, Australia. With over a decade of experience in the interior design industry, Nic has honed his skills as an interior architect and decorator, working on luxury hotels and high-end residential projects both locally and internationally.
Diesel also recommends using this unique space for artwork, saying: 'Alcoves are a great opportunity for creativity, both with their use and their design. Art is an excellent way to use an alcove as a focal point, where you can create your personal art gallery by hanging your favorite photos and artwork on display.'
5. Consider lighting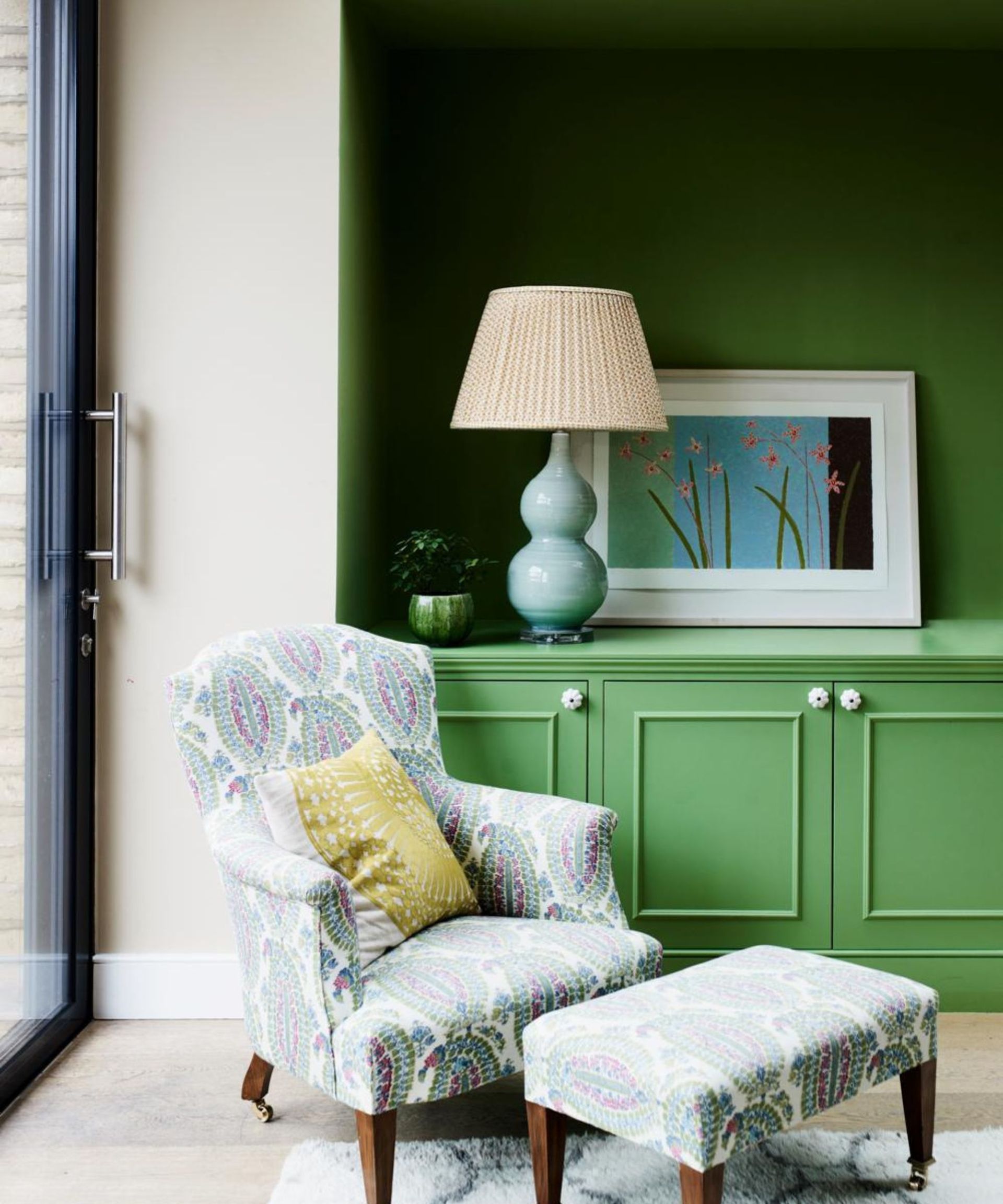 It's important to consider lighting ideas when styling your alcoves. Since this space is recessed, it can end up lacking in light, so it's worth considering how you can add light to the space to elevate the overall ambiance of the room. 
'Accent lighting can highlight the alcove's contents and create a cozy ambiance,' suggests Kaiko. When it comes to choosing the ideal lighting for this space, Kaiko recommends: 'A well-placed sconce or small pendant light can add both functionality and style.'
6. Incorporate greenery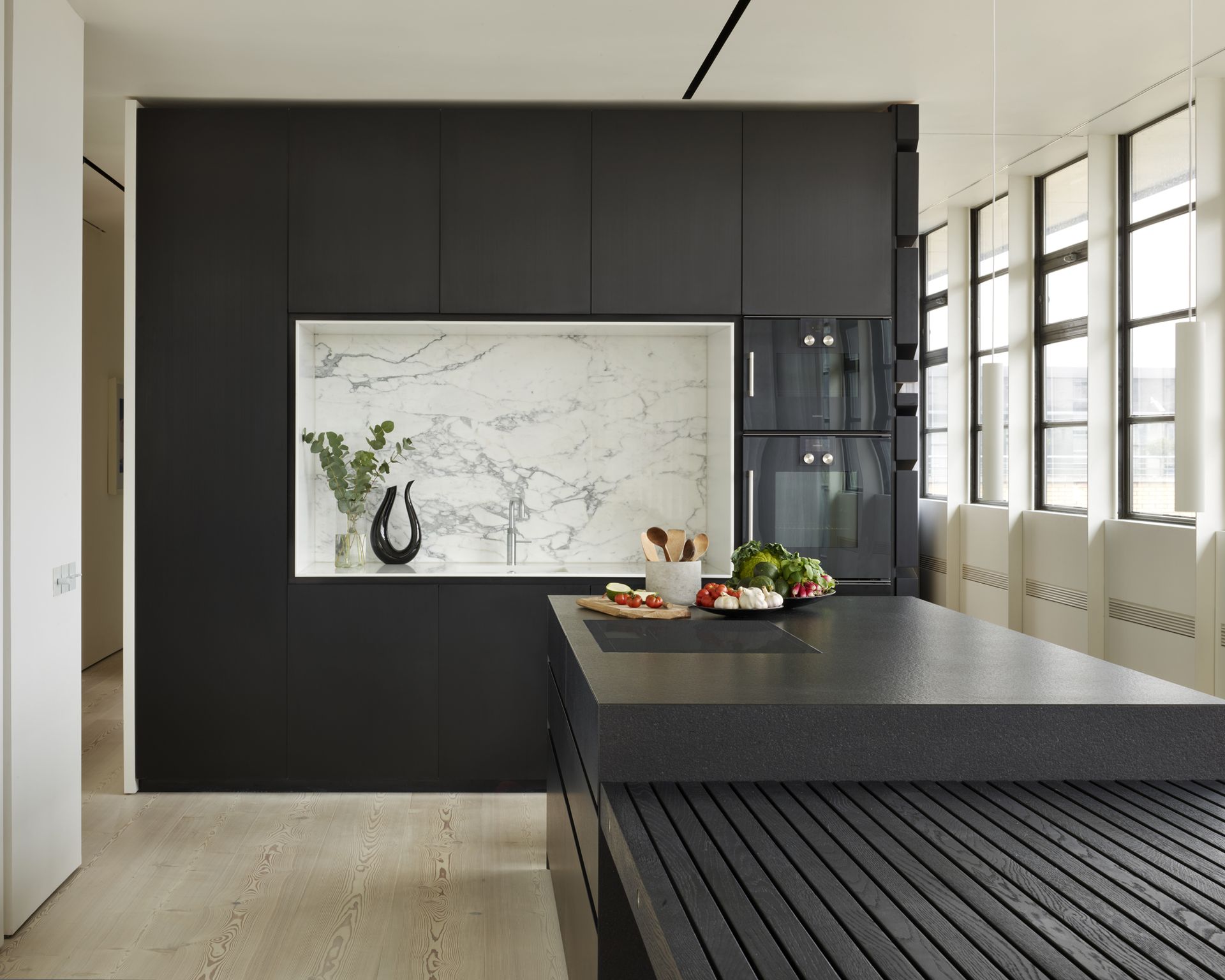 Incorporating greenery into the home is always a good idea: it's known to uplift a room and connect the home with the outdoors. This is no less true for alcoves, and since they can be awkward spaces they can end up feeling dingey, so it's worthwhile uplifting the space with greenery. 'Incorporate greenery which can add a lively, fresh aspect to the space,' says Kaiko. 
7. Add a mirror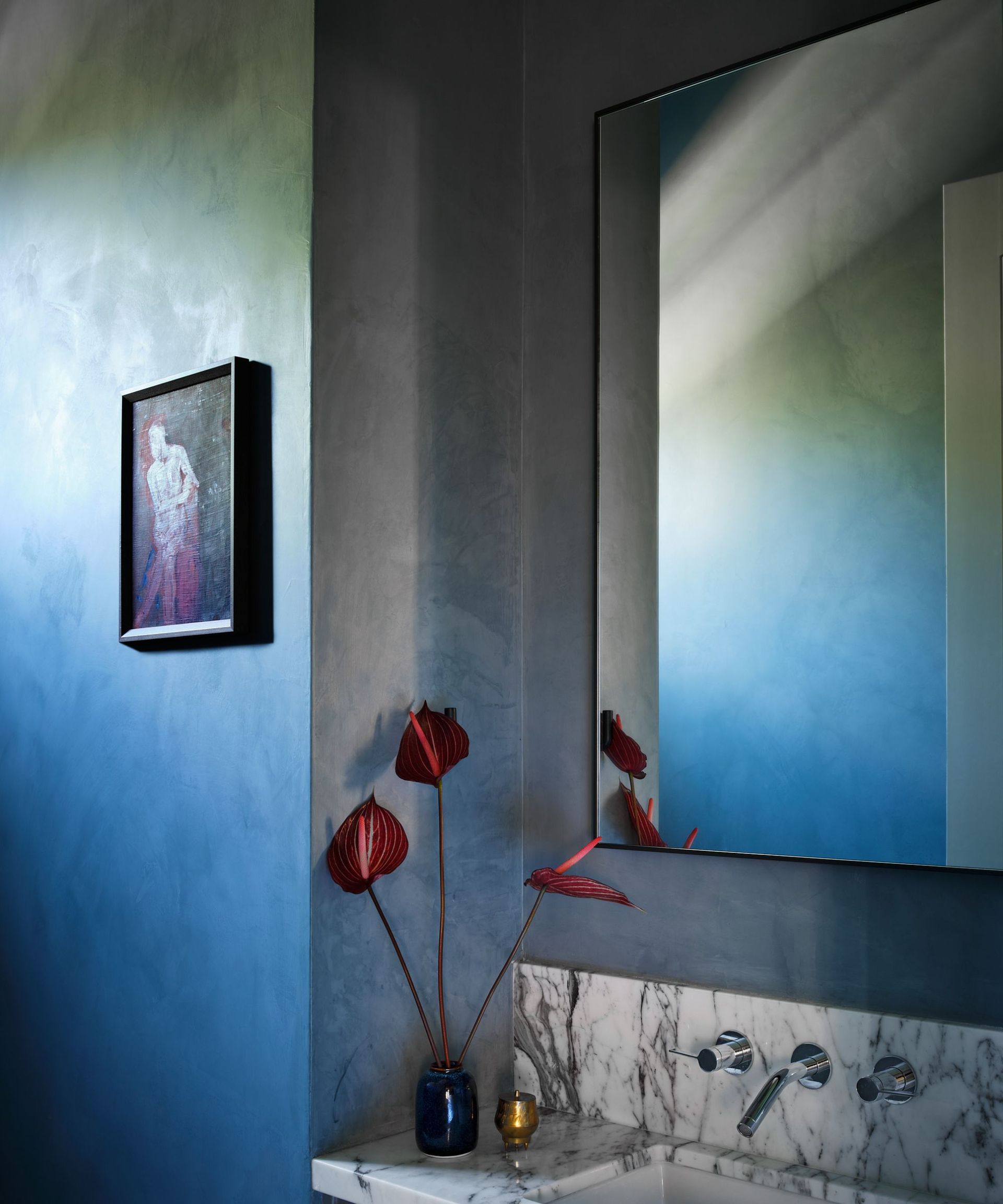 Similarly to adding art to alcoves, using it as a space to hold an oversized mirror works well to create a focal point in the room and it can also maximize light, as Kaiko explains: 'A mirror can help to visually expand the space and reflect light.'
8. Create a workspace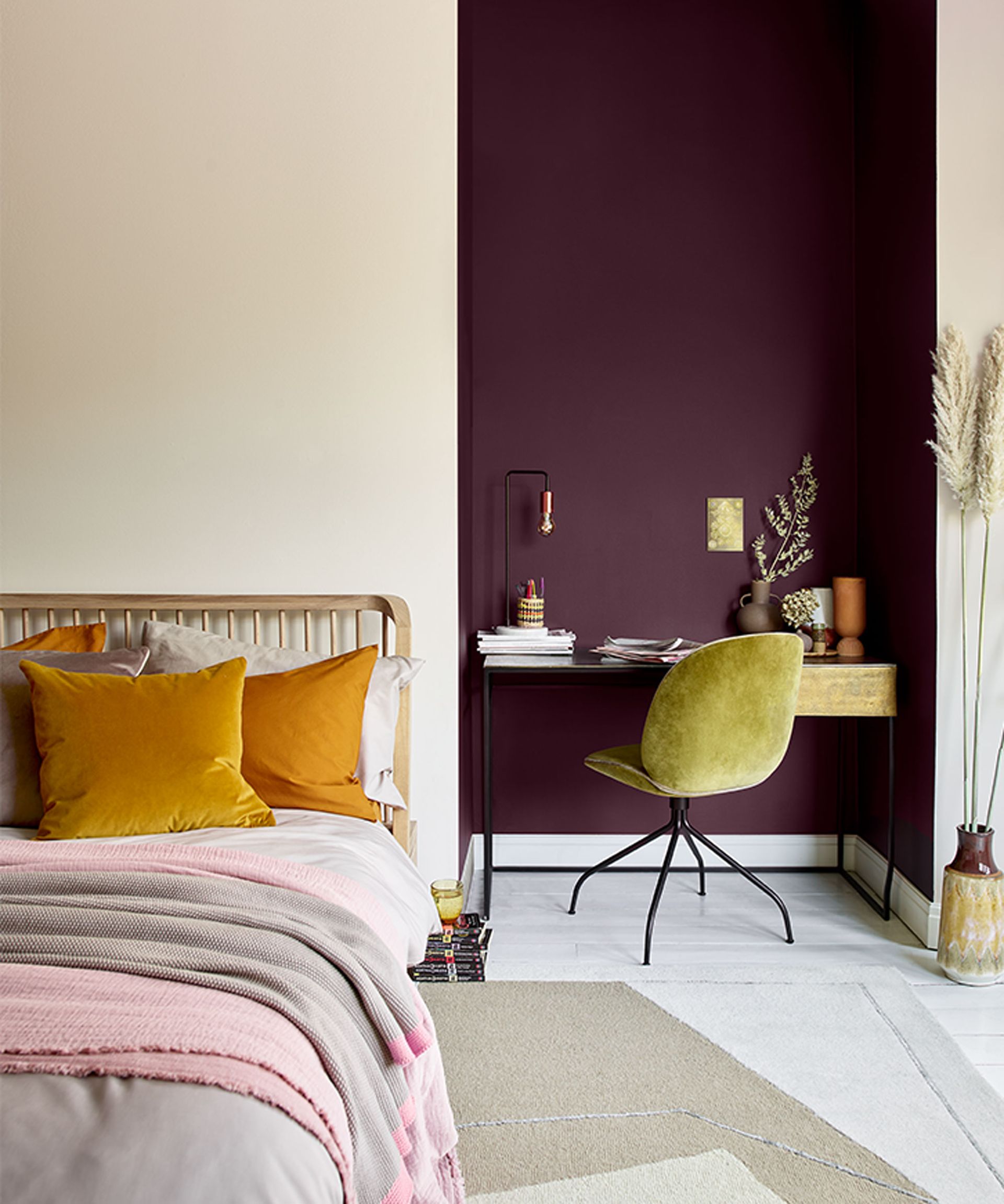 If you're looking for another space in your home to work, utilizing alcoves as home office can work well, according to the experts. Even if you already have a dedicated workspace in your home, this could work nicely as a secondary space to provide a change of scenery throughout the day. 
'Alcoves tend to make great workspaces and can act as a home office, albeit its compact size,' says Diesel. 'A custom-sized desk is usually the answer to this space, which can result in a compact and space-efficient area for working or as a creative space.'
9. Make a visual display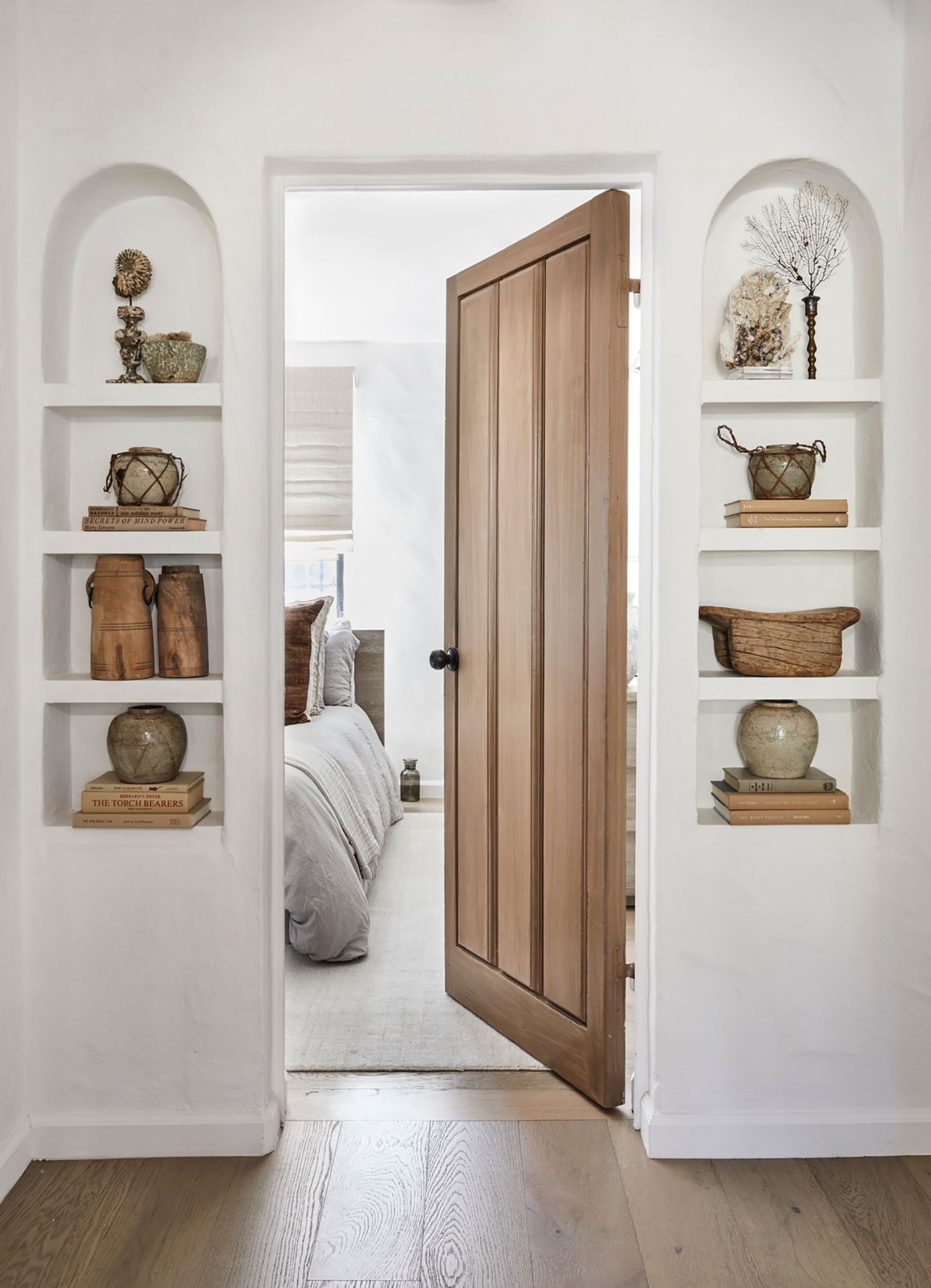 For a more creative approach to alcoves, you can opt to use them as a space to create an intriguing visual display, especially if it's a small space, as Kaiko suggests: 'Small alcoves can serve as perfect niches for displaying collectibles, or floral arrangements.'
Coddington agrees, saying: 'If you have decorative items or collections that you want to showcase, an alcove is the perfect place for it. You can create a mini gallery by adding floating shelves or installing spotlights to highlight your prized possessions. This will add visual interest and personality to your room.'
10. Consider negative space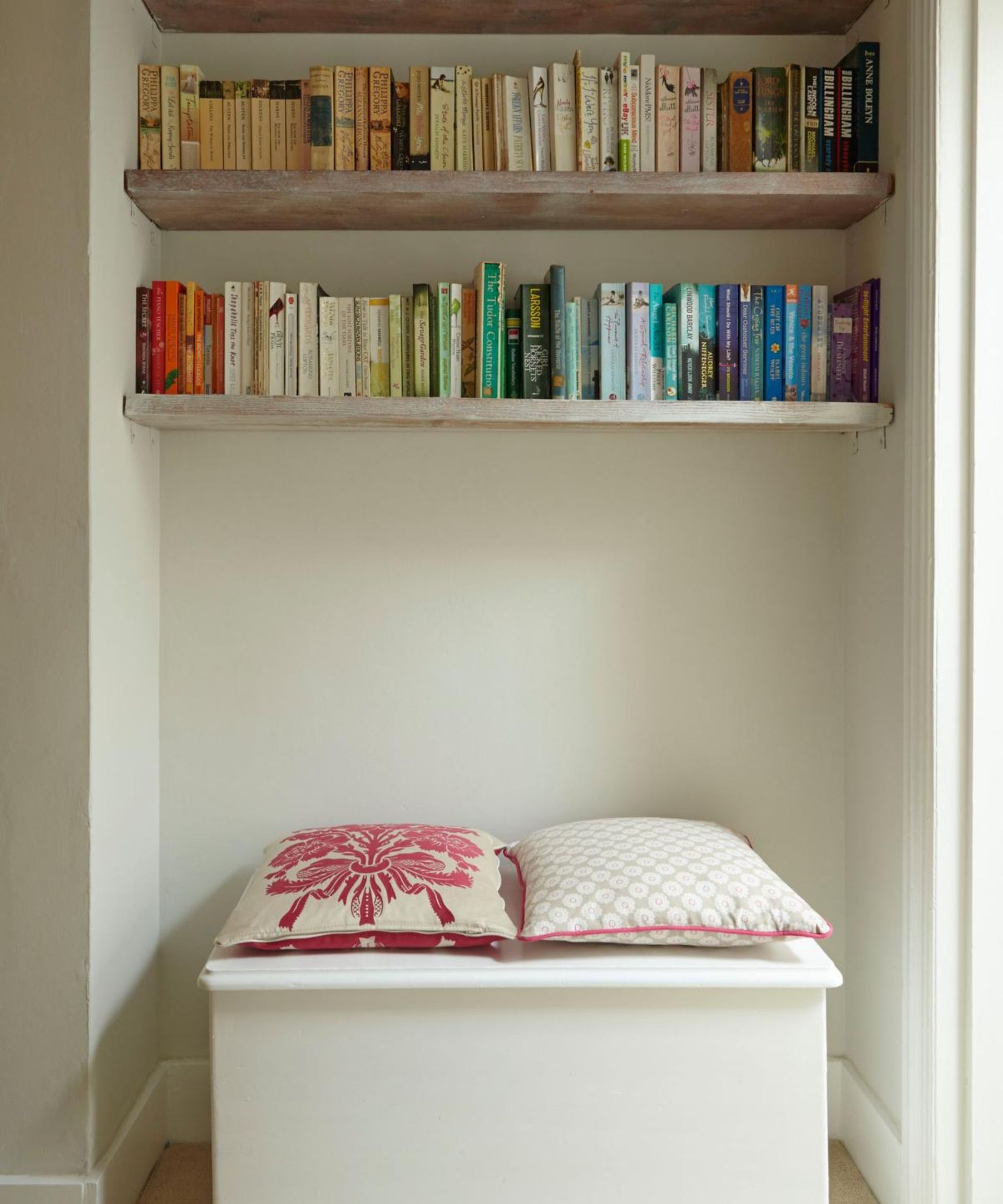 'You should be able to see empty space when styling alcoves,' advises Joshua Smith, interior designer and Founder of Joshua Smith Interior Design. 'This leaves impactful negative space, which is just as important as the items we add. The negative space gives the other items room to breathe and lightens the feel of the room. Crowded surfaces and overflowing items make a space feel heavy and detract from the serenity.'
Named a Rising Star by House Beautiful and part of Traditional Home's New Trad Class of '23.
With projects on both coasts, Joshua Smith Inc, offers full-service residential interior design – and life-changing spaces. Joshua draws on decades of experience transforming functional spaces into inspiring environments that engage the senses and nourish the soul. By cultivating the connections between mind, body, spirit, and space, he helps his clients elevate their experience each day.
FAQs
What is the best way to style alcoves?
There are so many options for how to style alcoves, and much of this comes down to the space you're working with and your own interior design preferences. But overall, consider adding interest to alcoves by lining them with wallpaper, and make sure to add decorative objects to enhance aesthetic appeal. It's also always key to consider negative space, as you don't want alcoves to end up feeling cluttered. 
---
Alcoves are the ideal space in the home to get creative. If you are looking to maximize space, there are many options to transform these nooks into a workspace or provide additional storage. But equally, it's the perfect space to create a visual display and showcase artwork or decorative objects. We've rounded up plenty of living room alcove ideas and bedroom alcove ideas to help give you some more ideas.