What makes a well-designed living room? The answer is as subjective as the question. In my eyes, a well-designed living room complements your life. Like a great novel, it feels like it was created just for you. The layout offers freedom and comfort. The furniture hugs you. The light dances. Everything works. And as these living room design ideas prove, it's a space that bolsters wellbeing.
The intersection of beauty and wellness is where interior designers Sarah Barnard and Lauren Sullivan thrive. Barnard, who is the founder and principal of Sarah Barnard Design, believes that our homes offer the greatest potential when our needs are made paramount. "Functionality should be the foundation of any designed space, with aesthetics working to support and build upon the core needs of the inhabitants," says Barnard. In essence, a well-designed room serves you.
This ethos is shared by Sullivan, the founder and principal of Well x Design. As the name of her firm suggests, wellness must be as critical as beauty. "I always begin with 'the how,'" says Sullivan. "How my clients will use the space and how we want the space to feel."
Barnard and Sullivan's approaches circle back to my original question. They also inspire a healthy way to approach home décor: What best supports your wellness may just be the ultimate keys to your most well-designed space.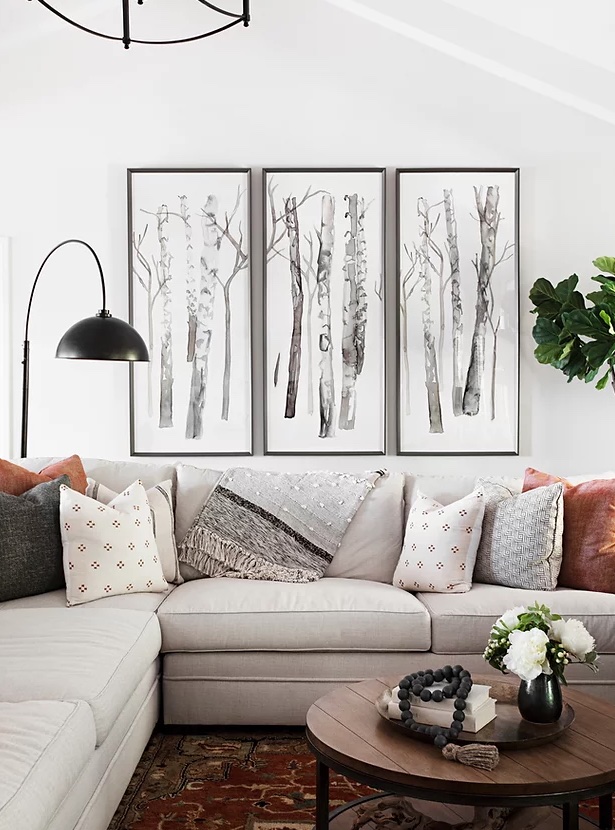 5 Living Room Design Ideas to Support Your Style and Wellbeing
Tip #1: Consider Your Needs
Of all living room design ideas, one of the most overlooked is to focus on what you want the room to offer. "Our homes and rooms should be optimized for ease of use and a joyous experience," believes Barnard, who says that a well-designed room of any sort starts with your needs.
Consider what you want from your living room: A place to entertain guests? An area to lounge with a book? Perhaps you love to watch television with loved ones? These questions will inform wellness-focused decisions around the furniture and layout you choose.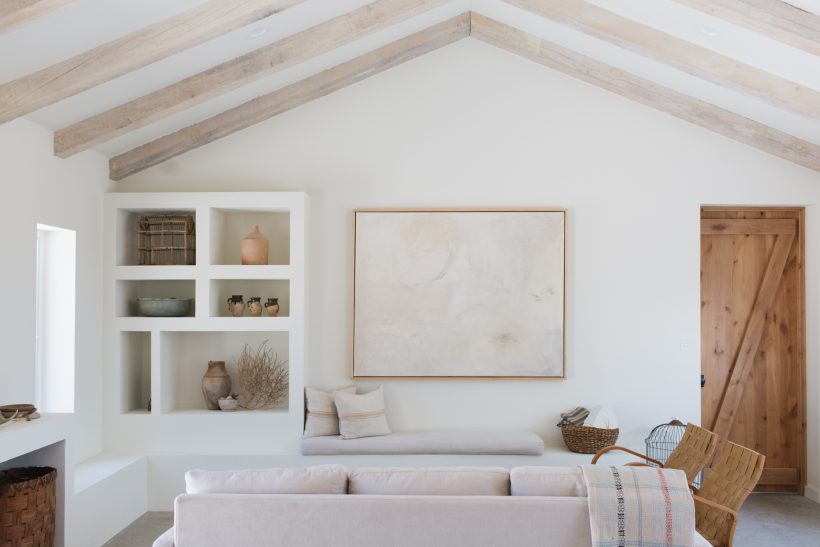 Tip #2: Weave in Natural Textiles
Our homes are often lurking with materials and furniture that off-gas pollutants. While a perfectly toxic-free home may not be possible, says Sullivan, making small, smart decisions to incorporate natural materials and textiles will go a long way. Sullivan recommends opting for natural sustainable materials like pure cotton, wool, or linen.
Also, purchase solid wood furniture when possible. "Engineered woods like medium-density fiberboard, particleboard, and plywood are treated at higher temperatures, increasing the amount of formaldehyde the furniture pieces emit when compared to solid wood," says Sullivan.
Tip #3: Choose Functional Tools
Before incorporating a new item, ask yourself: What is its purpose and how will it benefit this room and life? This question underscores the drive toward functional tools—i.e., items that serve a need. "For example, a reading light may be primarily considered a functional tool," says Barnard. "Having something that is a beautiful shape or casts a soothing glow reminiscent of the light cast by fire may add an element of beauty, comfort, and relaxation beyond just illuminating a favorite book."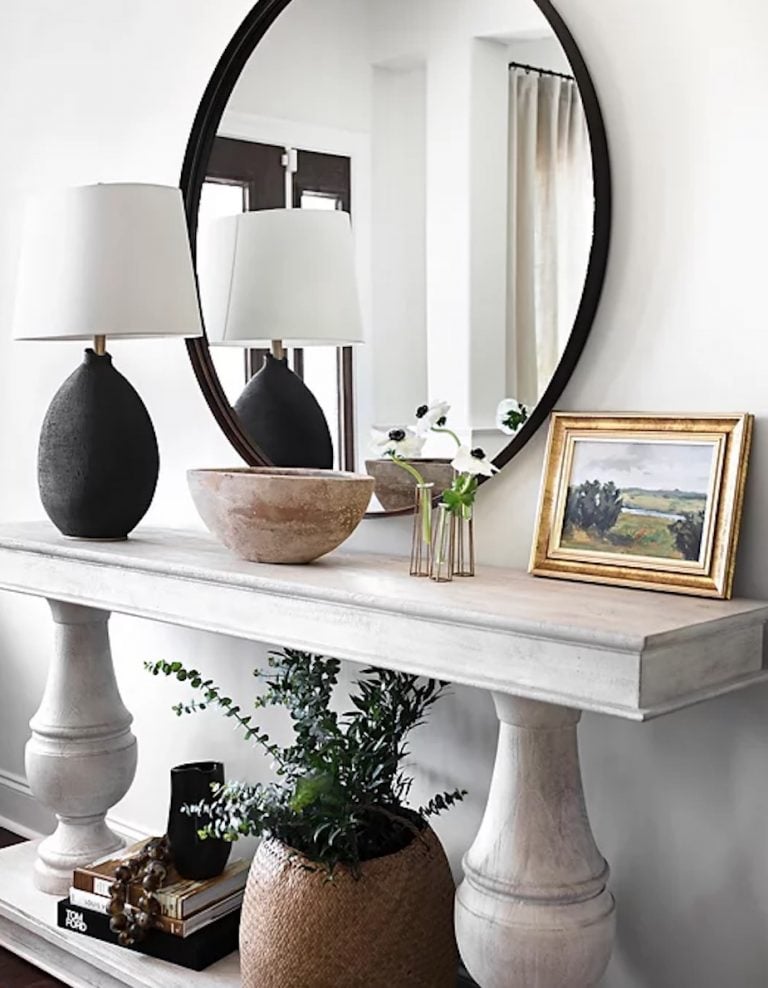 Tip #4: Lean into Natural Light
While functional lamps are essential, it's also important to capitalize on what nature has to offer. Sullivan recommends doing this by honoring any views and light that pour through windows. "Studies have shown hospital patients experienced quicker recovery rates when their rooms contained natural light and views of nature," she says. If your living room lacks windows, Sullivan says to consider strategically placed mirrors to bounce light and "open up your space." And always incorporate plants!
Tip #5: Go Slow
The "have it now" mentality—i.e. the need to have the latest and greatest home décor—can hinder design that benefits your needs and wellness, believes Sullivan. "Sourcing quality new pieces, or vintage finds, can take time," she adds. Instead of purchasing a sofa or table "to simply fill a space," take your time to find "that special, quality item that will likely outlast any poorly made substitute," says Sullivan. The slow approach also allows you to research your habits and needs so you can decorate how it best suits you. "Intention and impact" begets greater wellness.