Fed up with staring through the window at a rusty barbecue set and flowerpots filled with last year's dead geraniums?
With three bank holidays coming up and – hopefully – some sunny weather, many of us will be thinking about giving our garden a bit of a refresh.
If your outdoor space needs some love and attention after all the cold and wet weather, but you haven't got the cash for a full-on transformation, there are lots of cheap and easy tips and tricks that can help you welcome in spring and summer.
Start with the basics
A fairly simple makeover could cost as much as £10,000 for a 100 sq metre area, according to the tradespeople website Checkatrade, and for a complete transformation you may need even deeper pockets.
You don't have to hire a professional designer or landscaper for a revamp, however. You can make small changes on a tight budget that will change your garden's look and feel.
Chris Bonnett, the founder of Gardening Express, says: "Something as simple as changing the shape and size of your beds can give a fresh look.
"You could, for example, create sharp lines if your home is contemporary or, if you're after a real change, try curved beds."
Other simple changes that can make a big difference include painting fences and sheds to change your garden's backdrop, and furnishing your outside space with shelves to display plants and pots, and brightenng up the whole area by investing in solar-powered lamps and fairy lights.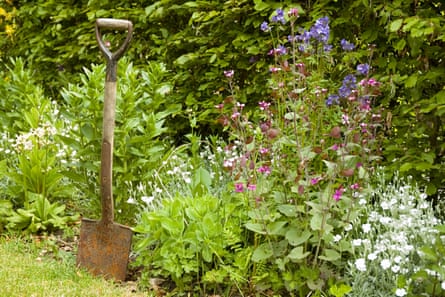 Do your own design
There are plenty of places to get guidance on redesigning your garden for nothing.
The Facebook group Gardens on a budget has provided many people with inspiration, and also check out websites such as Houzz, GardenAdvice.co.uk and GardenersWorld.com.
Pinterest and Instagram are good places to search for ideas, too, whether you are looking for a total makeover or simply plant advice.
Before you begin any significant work, create a plan of your garden layout. This can be done by simply sketching it on a piece of paper to give a clear overview and help you decide which areas you really want to focus on.
Alternatively, there are several free apps you can use to create your own design. For example, iScape enables you to upload an image of your garden and add your design, including flowerbeds, paving and plants.
If you are creating a more complicated layout, you can draw up a digital 3D plan using the Home Design 3D Outdoor & Garden app or SketchUp.
Use cheaper or fast-growing options
If you are keen on a particularly expensive plant or tree, search for cheaper options.
Acers can be pricey, for example, but a Cotinus or Amelanchier may provide the same look for significantly less cash.
Rather than spending a fortune on individual plants, Bonnett says: "Try buying fast-growing plants. Things such as euphorbias, grasses and bamboos (Phyllostachys) will fill up your outdoor space more quickly.
"Younger plants are also much more cost-effective if you're not planting from seed."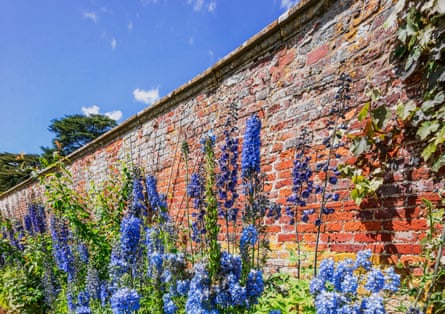 Make your own plant pots
Repurposed plant pots can make great statement garden pieces as well as being completely free.
You can put plants in anything from mugs to boots, tin cans and buckets, for example.
"If you're after a quirky look, try substituting teapots for plant pots – this is a great way to add some character into your garden," Bonnett says.
"You'll just want to ensure you create some drainage, and a good way is to fill one quarter of the teapot with pebbles before placing your plants. This layer will allow the water to drain through and prevent the plants from absorbing too much water."
He adds: "Another nice idea is to reuse jam jars – give them a good wash once you're done with them, pop a tea candle inside and use them to create a cosy ambience on a summer evening. You'll want to get about five or six and dot them around for a really beautiful effect."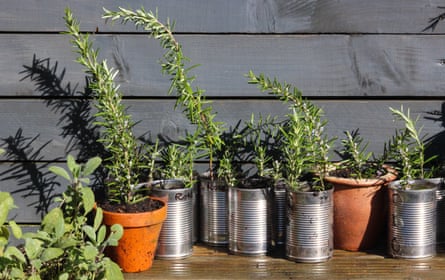 Meanwhile, you can turn plastic bottles into self-watering planters in the warmer months.
Thomas O'Rourke, the editor of the online publication Horticulture Magazine, says: "I'll cut the bottom off and make a small hole in the cap using a pin or small drill bit before placing head down in a pot or raised bed.
"This slow delivery of water is really useful, especially if you're going away or can't tend to your plants very often."
Also, you could try local warehouses and ask if they have any spare pallets or boards that you could take to turn into multipurpose planters or create stylish shelves, for example.
Repurpose and recycle
Robert Kirby from the building firm QBuild recommends moving materials that you already have, such as gravel or shingle, to other garden areas.
"Low-cost materials such as bark or decorative stones are also an affordable, yet aesthetically pleasing, option to break up areas," he says.
Meanwhile, you could source old items of furniture such as chairs and upcycle them for use as garden furniture.
Danielle Bayliss, who upcycles for Rediscovered by Danielle, says: "I tend to look for free pieces on eBay or Facebook, clean them with sugar spray, use a hand sander to rough up the surface, and pick up a wood preserver stain spray to give a nice long-lasting colour finish."
Meanwhile, the team at Tisserand English Gardens say: "We love the look of using old butler or Belfast sinks, for herbs in particular, or farm-style troughs for planting features.
"You can often find these at reclamation yards or, if you're lucky enough to live in an older property, you may already have one.
"We love using metal features – something as simple as an old metal bucket with holes drilled into the bottom can create the perfect potted area."
Next time you make a trip to your local recycling centre, see if there are any dumped, unwanted garden items, or furniture, that you can repurpose.
Seeds and cuttings
If you cultivate patience, you can save a small fortune by planting flowers from seed. This is much cheaper than buying flowering plants from a garden centre.
For packets of cheap seeds try Poundland, Wilko, Amazon or supermarkets such as Lidl. For example, Amazon sells a wide variety of seeds for about 50p a packet.
You can also take cuttings or divide existing plants. O'Rourke says: "This is how the garden centres and nurseries tend to propagate most of their plants for sale, as it's the most cost-effective method of growing at scale.
"It's really not as difficult as it sounds, and when you consider that single plants, such as trees and hedging, can cost anywhere between £10 and £300, you can save a lot of money if you use this approach across your entire garden."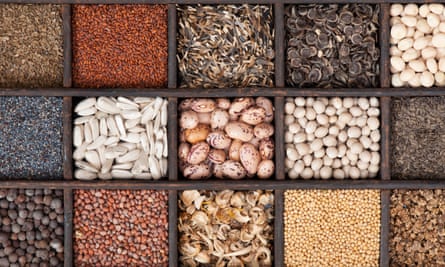 Methods can vary slightly depending on the plant but, in general, you simply take sections of new plant growth using secateurs or scissors, plant with compost and ensure you water regularly.
Tom Church, a co-founder of the money-saving community LatestDeals.co.uk, says: "Divide perennials. You can buy those such as daylilies, hostas and peonies that you can divide and plant in your flowerbed.
"Next year, when they've grown and spread, dig them up and pull them apart again to gain even more plants for free."
Classifieds and swaps
Whether you are looking for plants, seeds, garden furniture or anything else, it is worth checking local classified ads and websites such as Freecycle, Freegle or Facebook Marketplace.
Some people will even give away an unwanted shed or greenhouse if you are able to dismantle and collect it yourself.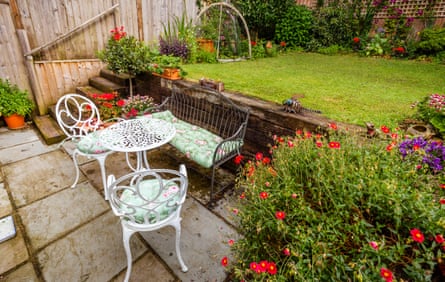 If you have a neighbours' WhatsApp group, ask if anyone would be interested in swapping some of their favourite plants for ones in your garden.
Alternatively, they may have unused plant pots or tools they want to swap or dump that you could make use of to transform your outside space.