YouTubers can spend their money however they want – we can generally agree on that – but what murks the water slightly is how they choose to show their fans just how much money they're making. Some, like Pewdiepie and Joe Weller, like to keep their cards quite close to their chest when it comes to their big houses and nice cars, whereas others (cough cough Jeremy Lynch), will go out of their way to make content that promotes these aspects of their lives.
We recently featured your Logan Pauls and David Dobriks who let us take a look into their palatial houses in our last article on the biggest YouTuber houses, but now let's bring it back across the pond and hone in on the British YouTubers and their mansions. From Zoella to Oli White, here's where the biggest UK YouTubers are living currently.
Zoella and Alfie
Everyone knows by now that Zoella and Alfie have a huge old house in Brighton, which they bought back in 2017 for a reported £1,700,000.
Although they keep the exterior of the property hidden from any of their video content (as well as blurred on Google Maps), it seems they're more than happy to show fans what the interior looks like.
On the whole, it seems like the place is really tastefully decorated, with a log fire and some pretty cool furniture. The above screenshot was when they had just moved in too, so it's likely that the space is a bit more filled now.
Pewdiepie
Pewdiepie is notoriously private about his personal life, so it makes sense that there's almost no information online of what his house looks like. We know that he lives in Brighton and has another residence in Japan, which was unfortunately burgled in 2019. All that Felix and Marzia give away of their properties are what we can see on Instagram which… isn't a lot.
In Pewdiepie's video where he discusses the robbery of his Japan home, he includes some CCTV footage which includes this exterior shot. Not only does this footage not look like it's in Japan as per the English on the van, but the robbery supposedly took place in late 2019, not 13/05/2019 as shown in the top left.
Moving onto the interior of the property that Felix shows in his video doesn't help much further, as again it doesn't look like the kind of place where the multi-million-pound couple would reside on their holidays.
So, it looks like you're going to have to settle for occasional glimpses of their place in the background of videos and Instagram photos – sorry.
Joe Sugg and Diane Buswell
Joe Sugg and Diane Buswell live in a NICE place in London. Complete with bachelor pad living room complete with table football and projector, ThatcherJoe is clearly still a big kid at heart.
The stairway down to their flat can be seen in this vlog, and as you can see it has some really cool illuminated steps and clearly plenty of space for a flat in London.
Moving outside, they've got a nice balcony area that overlooks the rest of the flats in the compound. As you can see, it looks like they're big fans of house plants.
Oli White
Oli White did the sensible thing with his colossal YouTube earnings and got straight into buying his own apartment back in 2018, and the place actually looks really nice.
Hardwood flooring covers the majority of floor space in this South Bank flat. Oli lives properly central so must've shelled out for this place, but he's probably raking the money in from his new cannabis oil business anyway!
For more of a tour, take a look at the above video which shows him moving into the property, complete with CAPITAL LETTER TITLE and stupid thumbnail.
KSI
In what was a fairly unpredictable move from the multi-millionaire gamer/fighter, KSI decided to move out of his HUMONGOUS seven million pound mansion with all of his mates in favour of a much smaller flat with childhood friend and fellow YouTuber Miniminter.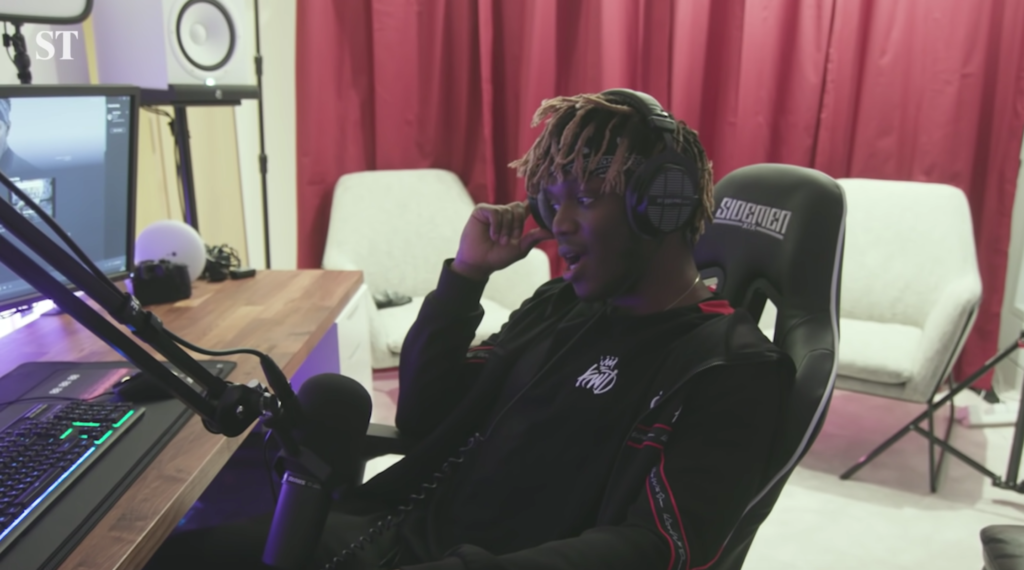 For someone that clearly has millions in the bank and a property portfolio rumoured to be worth in excess of 10 million quid, it seems as if KSI is attempting to save his money with this much smaller living arrangement.
I can't imagine the kind of place he's going to get if/when he eventually settles down and has kids. As someone who didn't grow up in a big busy city, he may choose to move to a smaller town and buy a colossal pad. Time will tell.
For those interested, we took a deeper dive into his old mansion shown in the above picture, which you can find here.
Ali A
Ali A is a gaming YouTuber, and as you can tell from the above photo that features his Tesla Model X, Audi R8 and Audi A1, this is clearly a well-paying section of YouTube to get into.
The house that he shares with his partner has a huge window above the entrance that offers a peak into the lofty entrance area, complete with lighting to illuminate the area.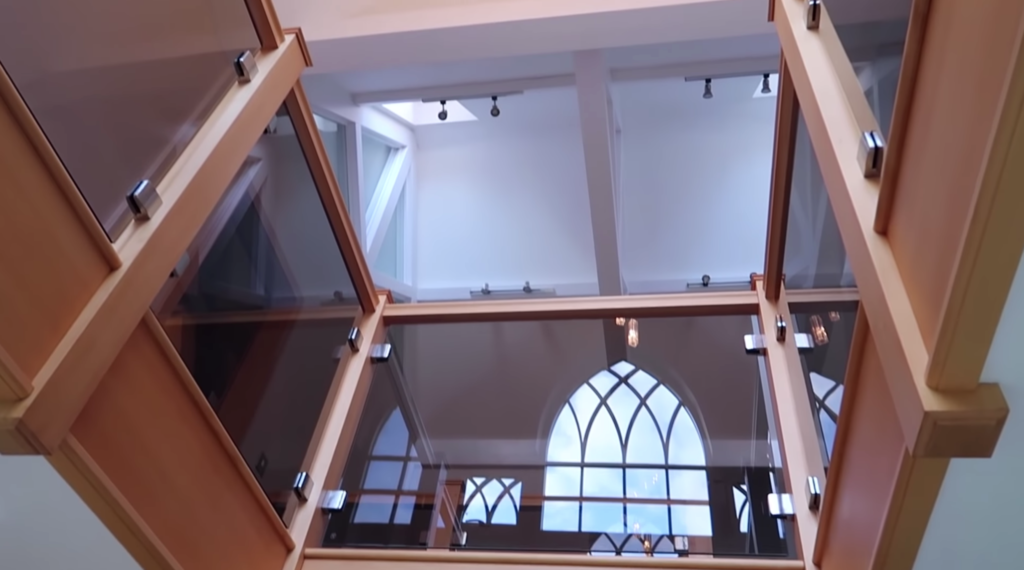 The main entrance shows a bannister that looks up into the main space of the house, and you can truly appreciate how colossal it is. For more of a tour of his place, click here.
Jeremy Lynch
If you know anything about football, YouTube culture or TikTok, you know that this man is pretty hated in the general run of things. Luckily for this article, unlike most YouTubers that try to hide their private possessions for fear of prying fans working out where they live and coming to their property, Jeremy takes quite the opposite approach by actively showing off all that he has.
He has a nice big hallway going between his kitchen and front door, although it looks like he could do with a bit more decoration on the walls. Hang a photo of your favourite footballer, Jez?
Of course he had to. How couldn't he? Never missing an opportunity to flash the cash, Jeremy's Lamborghini Aventador is a common feature in a lot of his content. I'm surprised he didn't find a way to shoehorn it into his cringe video with Liam Payne!
Related stories recommended by this writer:
• QUIZ: Plan your YouTube career and we'll tell you which uni you should've gone to
• All the completely ridiculous YouTube anthems you used to rinse after school
• What are all of the YouTubers that you adored in your teen years up to now?