The coming together of styles in interior design is an art. It can be tricky to execute, but when it's done right the result is spaces that are filled with depth and character and interest. Kristen Dunst's Los Angeles home is a lesson in the rising Spanifornia style and how to mix these two timeless aesthetics. 
With its exposed wooden beams, soothing white walls, and multiple fireplaces, the old Ranch House in the San Fernando Valley architecturally taps into the rustic Spanish style needed to nail this design trend. However, Kirsten's SoCal cool decorating decisions, led by designer Jane Hallworth, give the more traditional style a modern and laid-back twist. 
Spanifornia, the blend of Spanish and Californian design, has influenced design decisions for years, but the official term only emerged early last year. As the name suggests, Spanifornia involves drawing from the best of the two locations to create a contemporary space rooted in Mediterranean charm, and the actress' white living room exhibits this perfectly. 
'Spanifornia integrates architectural elements of Spain, such as high cathedral-style ceilings topped with natural, rough-hewn reclaimed beams, and walls of quiet plaster or lime wash to add movement and older authenticity to the surfaces,' comments Sacramento-based designer Kristen Fiore. 
This is the case with Kirsten Dunst's living space, which exhibits striking wooden beams and a soothing neutral color scheme that serves as the perfect base for her bolder textiles and sweeping indoor plants.  
'To master the look, concentrate on luxury and comfort as synonymous. Select highly textured luxurious materials for your furnishings in neutrals and select fabrics like coarse and nubbly linens, wools, or other naturals,' Kristen comments. 
'Wood furnishings also play a central role in accenting and bringing warmth to the room.'
Interior Designer
Kristen Fiore is the founder of Kristen Elizabeth Design, located in Sacramento, California. Her firm creates beautifully livable interiors that achieve a deep sense of harmony, balance, and inner happiness. The process is authentic and original, rooted in classic design principles balanced with fresh contemporary ideas.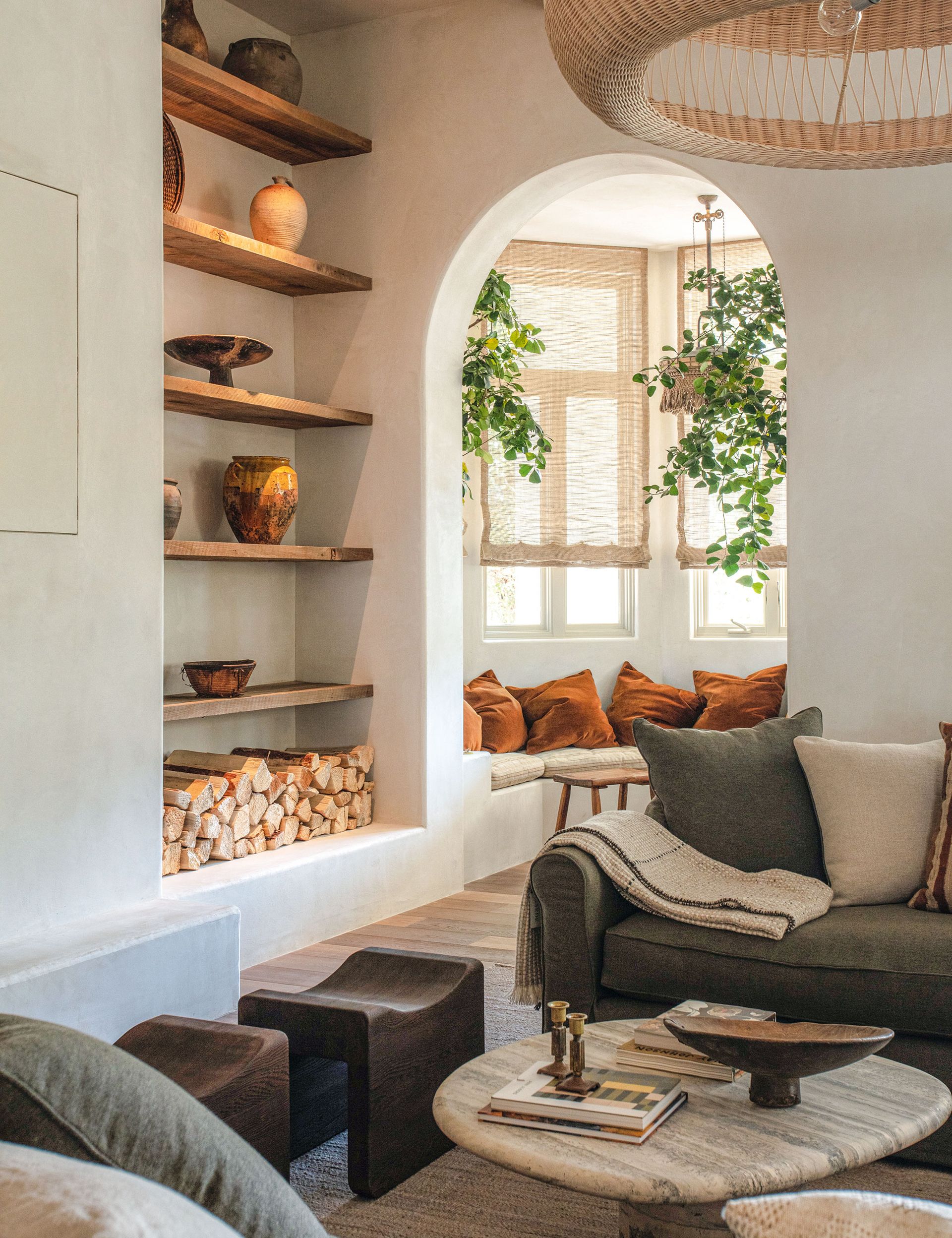 As Kristen explains, we can all replicate the Spanifornia look, whether we have a home as suitable as Kristen's or not. In many cases, it's about emphasizing any kind of architectural asset we may have in our homes – starting with our windows and doors. 
'Frame the interior of doors with a stained walnut around a steel-enclosed window or door. Or, if your home has a fireplace, consider an ivory stacked stone with a natural hand cut and wide grout, and avoid grays,' Kristen says. 
When it comes to Spanifornia living room colors, the designer recommends sticking to an earthy palette of browns, beiges, creams, and soft greens. 'Focus the furnishings on comfort and avoid a lot of patterns in the furnishings,' she comments. 
'Plus, tile is one area – either bright, patterned, or terracotta that is a common design integration in Spanifornia living. Having some fun with hand-painted tiles in traditional yellows and greens can bring a lot of life into the smaller spaces of your home.'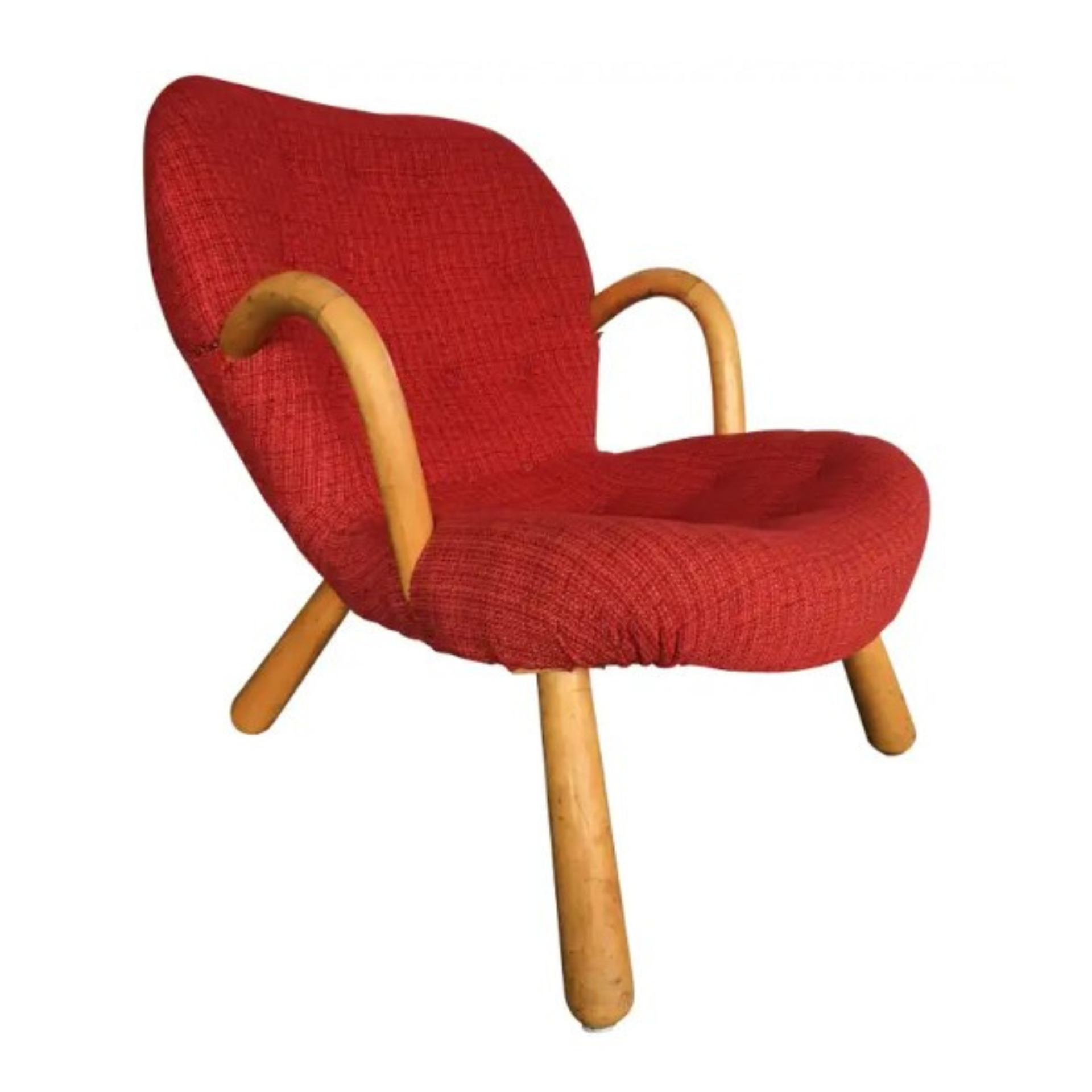 Red Fabric Arctander Armchair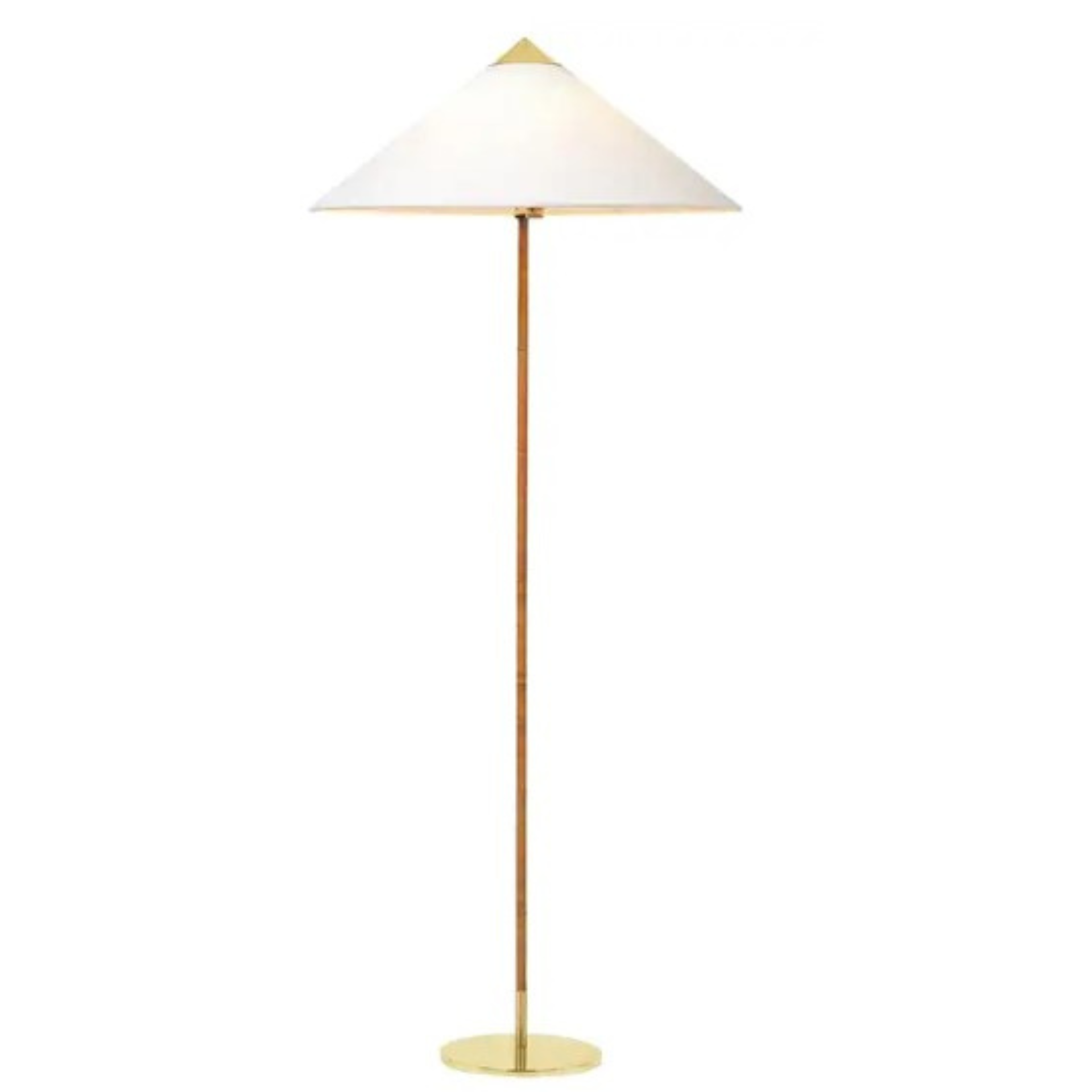 Paavo Tynell 9602 Floor Lamp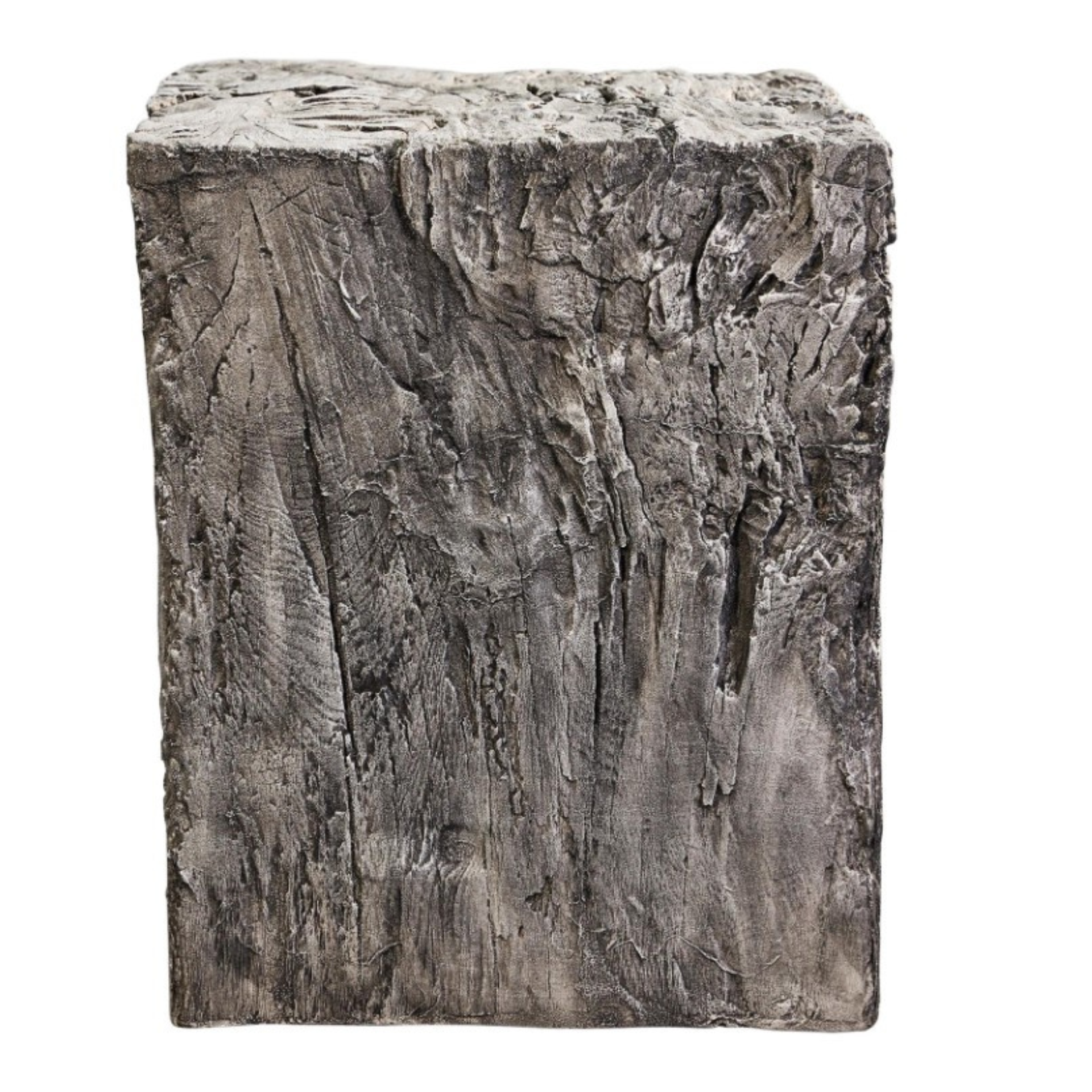 Gv Kollmütz Aluminum Sculpture
---
As the Spanish influence is so much a part of California history, the impact of Mediterranean design on the interiors of the West Coast makes so much sense, and it's why these two varied styles in fact work so effortlessly together. It's such a timeless aesthetic too, and really easy to implement no matter what the style of your home.