Lo Home owner and longtime D-I-Yer Lauren Haskell worked as a pediatric therapist for seven years before picking up a part-time job as an E-designer that gave her a glimpse into the world of interior decor.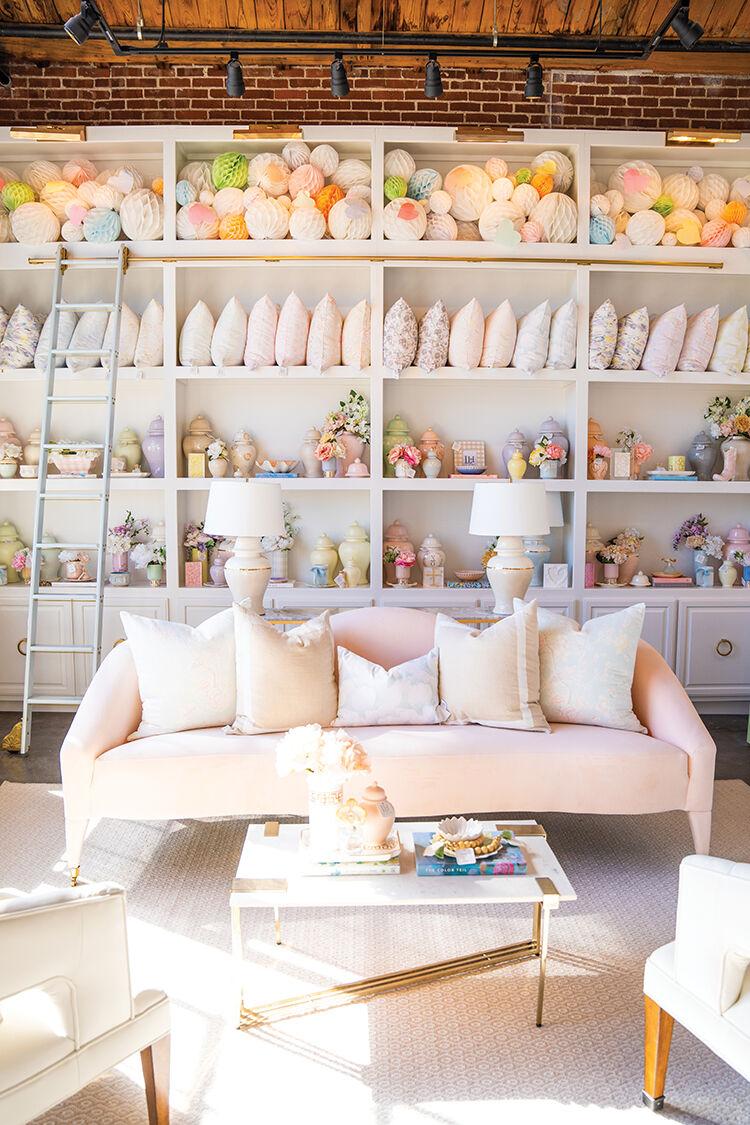 "Once I understood how it all worked, I wanted to try it myself, so that's when I started Lauren Haskell Designs," she says. "I was doing interior decor for Tulsa-area clients, but I still had this D-I-Y thing going in the back of my head, and there were just some products I was not able to find. I wanted items in a traditional aesthetic but with a fresh twist, so I figured I should just give it a go."
After buying some books and watching YouTube videos, Haskell started by making her own clay ginger jars at home. Living in Bartlesville at the time, she drove to Tulsa each night to have the pieces fired in local studios. The jars spun off into even more home decor items, and now Lo Home sells everything from pillows and couches to fabrics and wallpaper.
Everything by Lauren Haskell Designs is made as ethically and sustainably as possible. Furniture is designed in-house and manufactured in Houston; Belgian linen is printed and processed in North Carolina and then sent to a seamstress in Jenks, who makes pillows and soft goods; brass drawer pulls are made in Broken Arrow, then tassels are attached at Lo Home in customizable colors; and all ceramics are made by Haskell to reduce the footprint created by shipping materials. 
"Sustainability is something that was really important to why I started the company," she says. "As I'd tried to find different pieces and brands for my clients as an interior decorator, I actually uncovered some not-so-great supply chain practices, especially in the textile industry. When I decided to do it all myself, I really dug in trying to find ethically sourced raw materials."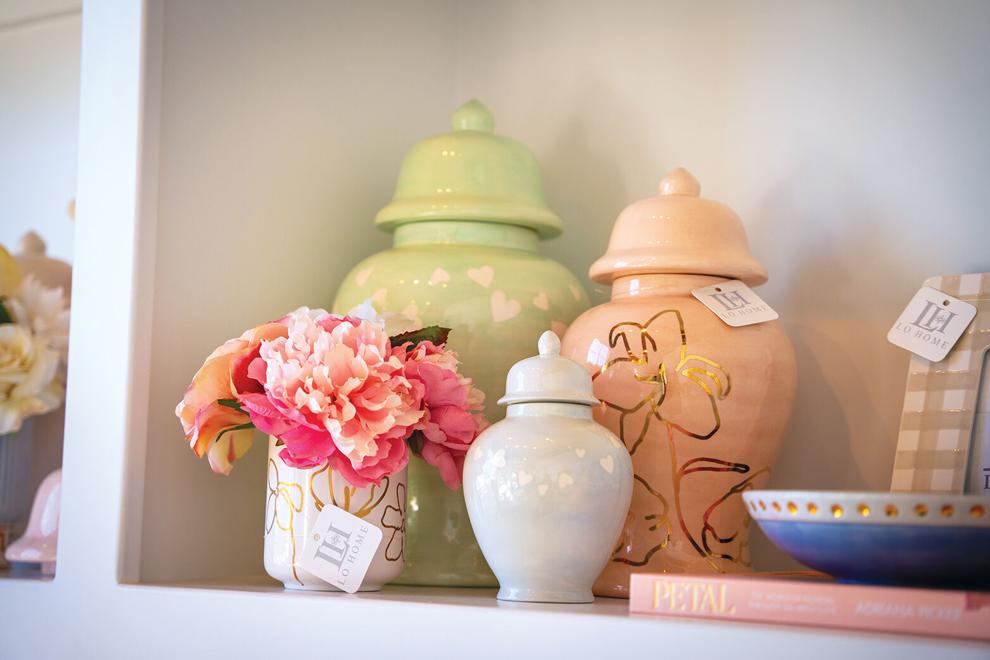 In addition to rigorously pursuing certain sustainability certifications, the studio and kilns are powered by wind energy, the pottery pigments and glazes are environmentally safe, and even the little Styrofoam they do receive is melted down into a glue using 100% orange oil. 
Now Haskell is about to outgrow her space in downtown Tulsa — not bad for starting a business out of her kitchen in 2018. "I attribute it all to my dangerously 'can-do' attitude," Haskell says, laughing.