An island is a feature of many kitchens, and wanted by many people who don't have one. But is it something that counts as a necessity, or is it simply good to have? Or perhaps it could be a kitchen feature you really should avoid?
It's true to say that an island is a staple on many a wishlist of kitchen ideas, but while that proves it is ultra-desirable, it doesn't indicate it's an essential in terms of the room's functionality, nor its aesthetic appeal.
How, then, to answer the question of whether you need a kitchen island? We asked interior designer to provide their expertise to settle the issue.
When you need a kitchen island – and when you don't
The crux of the kitchen island question? In many circumstances, you do need a kitchen island and designing a kitchen island is a worthwhile project, but it isn't always the right thing and it pays to understand the difference between these two scenarios. This is what kitchen experts say.
When you need a kitchen island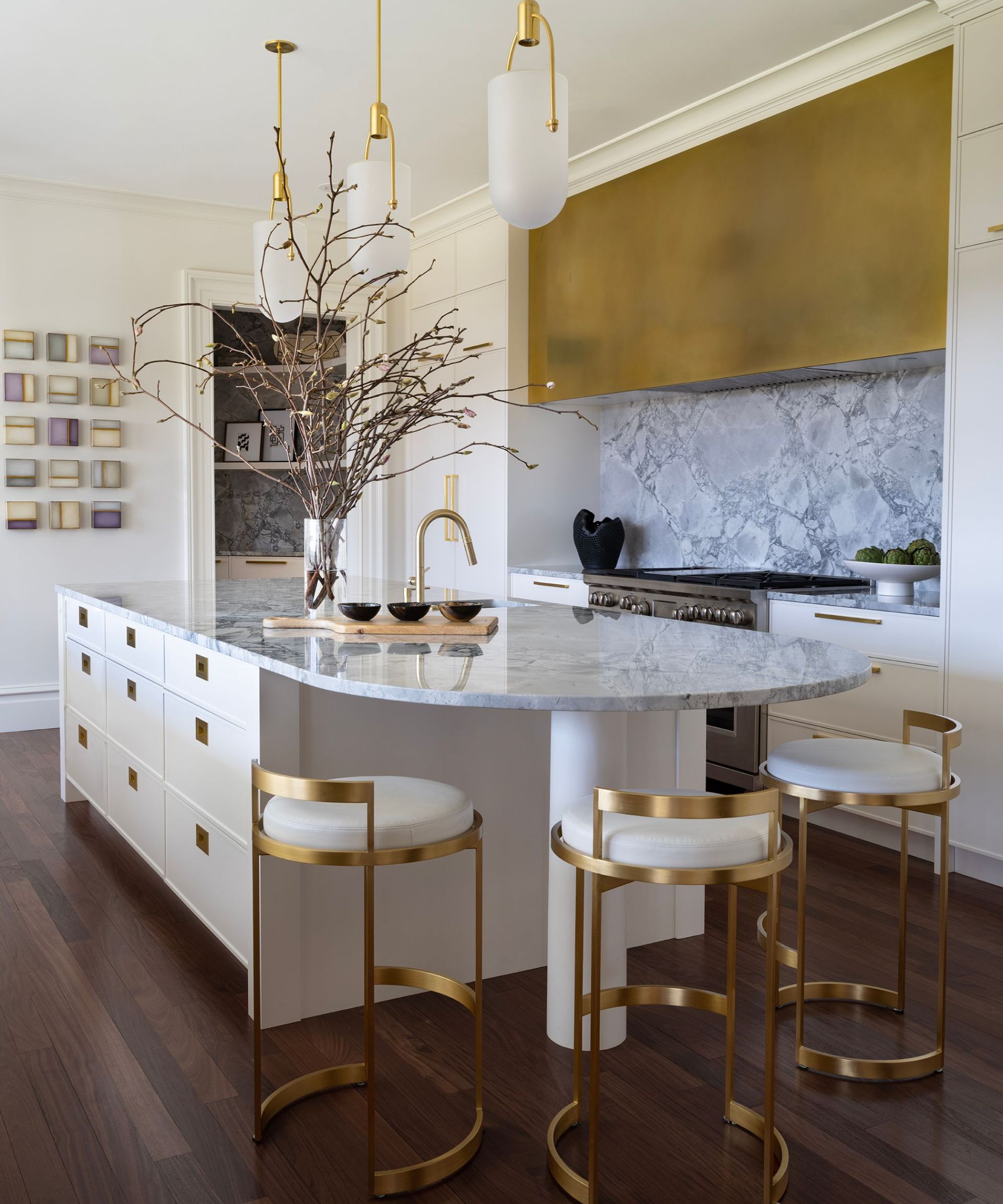 A kitchen island can be necessary for a number of reasons both aesthetic and practical. 
An island is, above all, a great feature for large kitchens. 'Space is a luxury, and if your kitchen sprawls, an island can anchor the design,' says interior designer Artem Kropovinsky. 'It gives purpose to what might otherwise be underutilized space.'
The feature can also be valuable when the kitchen isn't a separate room. 'Open-floor plans benefit from islands: they subtly demarcate the kitchen space without putting up walls,' Artem notes.
And for extra counter space, an island can be invaluable. 'They are necessary when you need expanded prep space,' says Raychel Klein, Seattle-based professional organizer, certified KonMari consultant, and founder of Raybaybay Home Organizing. 'When there are limited countertops, a kitchen island is typically central and plays a very functional role in meal preparation, sorting groceries, and additional workspace.'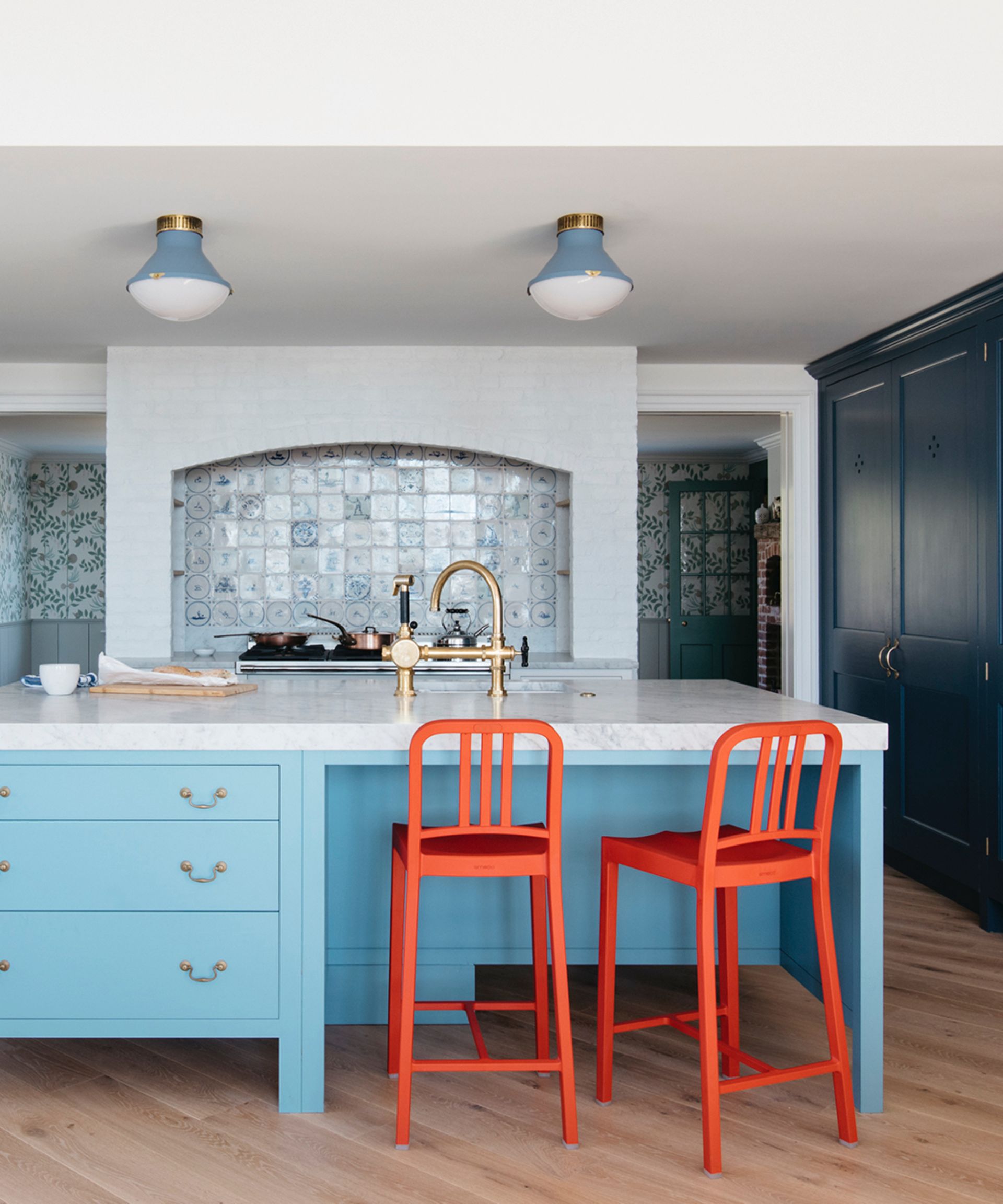 Of course, an island is also a must-have when, along with the remaining kitchen cabinets, it provides the total storage space required in the room. But it's not just a place where you can stash prep and cooking essentials. 'The island can house the main workstation sink, allowing the user to be a part of the conversation while doing last-minute preparations,' explains Dino Rachiele, who spent 20 years as professional kitchen designer and is a custom sink designer and manufacturer at Rachiele Custom Sinks. 'This placement often puts the sink across from the cooking area, creating a more efficient work pattern.'
An island could also be the best place for appliances. 'A kitchen island with integrated appliances can be essential for enhancing the functionality of your culinary space,' says Kerrie Kelly of Kerrie Kelly Design Studio. It provides a centralized hub for cooking, and meal preparation.' She suggests considering options such as an induction cooktop, under-counter refrigerator drawers, under-counter ice machine, and microwave drawers. 'Paired with sinks and storage at your fingertips, a well-designed kitchen island can streamline your daily cooking routines and bring convenience to your kitchen activities,' she says.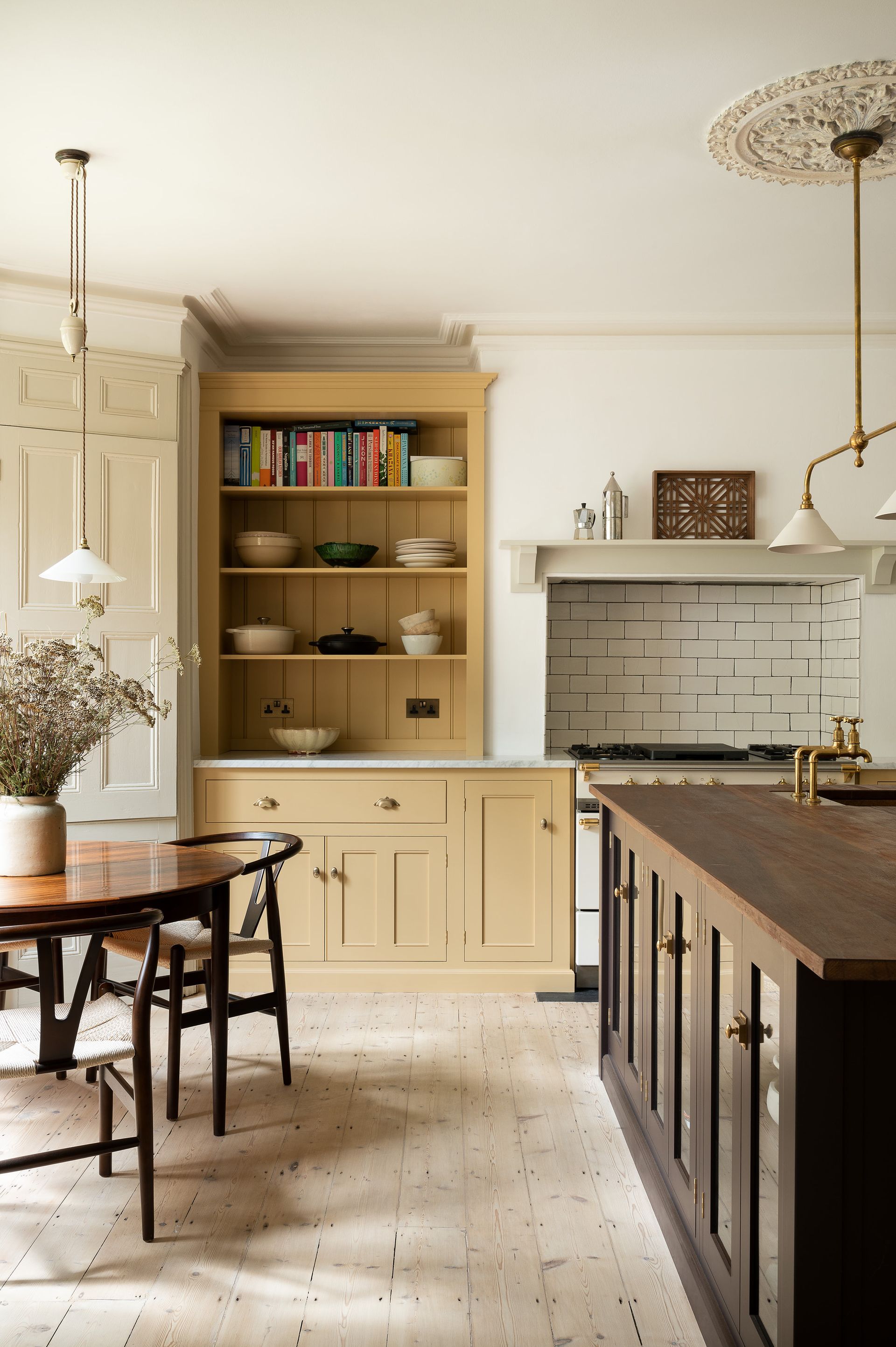 You might also need an island as a gathering space. 'Islands are a communal base for spontaneous conversation, quality family time, and decision making,' says Tyler Del Vento, founder, principal designer at TDV Design. 'When entertaining, everyone always stands around the island – especially since Covid as get-togethers tend to be more casual and people are craving genuine connection that typically doesn't happen in a stuffy formal dining room.'
Based in New York, Artem Kropovinsky boasts extensive global design
experience spanning a decade. With a commitment to sustainability and
authenticity, Artem, alongside his dedicated team, undertakes projects
both in the US and internationally, earning recognition through
prestigious design awards. Artem is the founder of Arsight, an esteemed global design firm known for its expertise in residential and commercial interior design.
When you don't need a kitchen island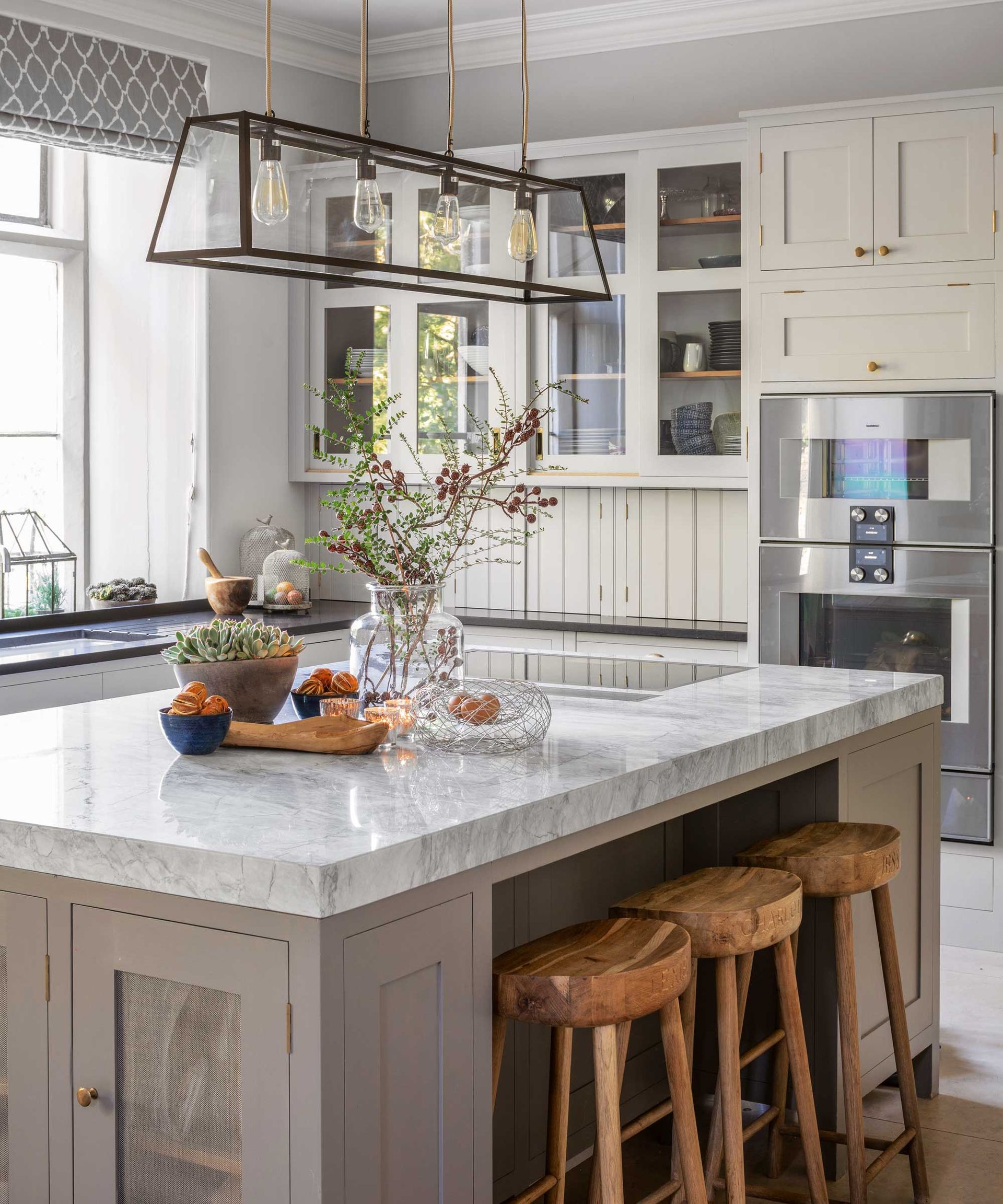 There are a number of reasons why you wouldn't need a kitchen island but probably number one is a lack of space. 'In small kitchen spaces, islands can impede traffic flow and reduce overall mobility,' says Kerrie Kelly. 
Artem Kropovinsky agrees. 'For compact kitchens, think twice. An island might cramp the style, making the space feel tight and less functional,' he says.
How much space is enough for an island? 'If there cannot be at least 42 inches of free walk space, from countertop to countertop, an island should not be considered,' advises Dino Rachiele. 'All too often the spaces are measured from cabinet to cabinet – not taking into account the counter overhang (generally 1½ inches) or protruding appliances.'
If you're worried you won't fit all the appliances you need without an island, take heart. 'A kitchen island isn't always necessary, especially when incorporating built-in appliances,' says Kerrie. 'In kitchens with limited space, opting for integrated appliances like ovens, microwaves and dishwashers can eliminate the need for an island, allowing for a more open and streamlined layout. This design choice can create a seamless and functional cooking area without sacrificing valuable floor space.'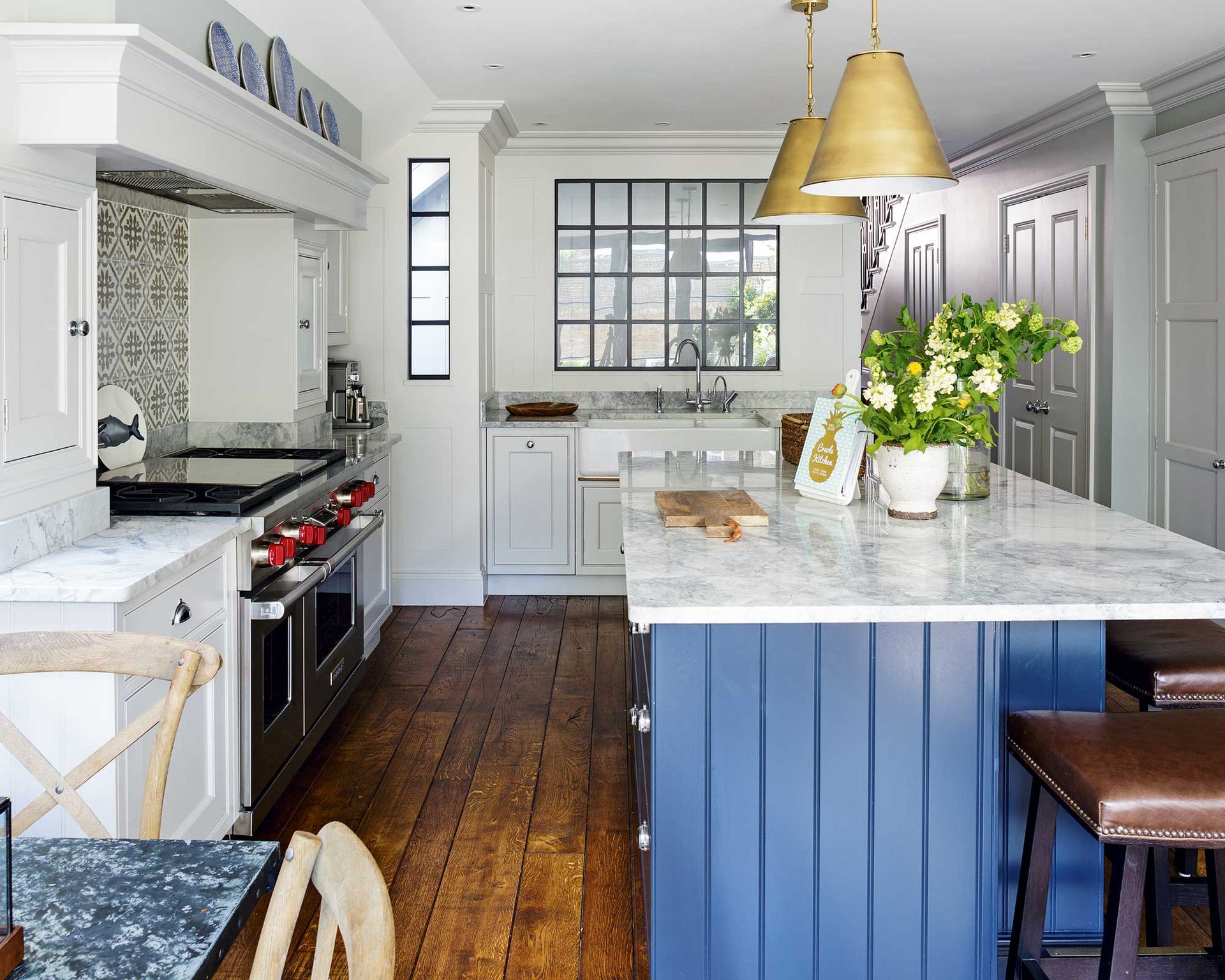 The issue of lack of space might be combined with one of budget. 'We find that not offering an island in a client's home would be a budget and size issue,' says Jamin Katzer, senior construction manager at remodeling company Earth Saving Solutions. 'If we don't have enough space, we won't be able to have an island to function properly. If the budget doesn't allow, this would not be an option we would entertain.'
Equally, you might not need a kitchen island if you prefer a more open room. Kitchens without islands can be fabulously stylish. 'Some homeowners may prefer an open layout without an island to create a more spacious and unobstructed environment,' says Kerrie.
And bear in mind that it may not suit your cooking style. 'In homes with avid cooks or multiple chefs, an island might disrupt the flow,' says Artem Kropovinsky. 'It could become an obstacle rather than an aid.'
Professional organizer Raychel Klein also suggests single home dwellers might not need an island. 'Most often, those who are single can be creative with the existing space and use it optimally. I would recommend utilizing the space differently in that home arrangement,' she says.
And beware the tendency to stash many things in a kitchen island, she warns. 'While islands are a great way to keep items in order and give your counters more breathing room, I caution against them because the tendency is to fill the space and create more clutter,' Raychel explains. 'I'm a believer in owning essentials and borrowing any specialty tools for dishes you cook infrequently.'
FAQs
Should I put an island in a small kitchen?
An island is not a suitable feature in a small kitchen and it's important to ask if you have got room for a kitchen island. Note that it is crucial that it does not impede circulation around the room, and be mindful of the need to open cabinet doors and appliance doors as well as move safely around the room. A small kitchen island could work but there are alternatives for smaller rooms where it just won't fit. Consider a peninsula that extends from the wall, which could be easier to fit, or try a mobile cart.
---
Although it isn't an essential, a kitchen island can be a huge asset. 'It provides additional counter space for food preparation and serving, making cooking and entertaining more efficient and enjoyable,' says Kerrie Kelly. 'Moreover, it often includes storage, seating options and can serve as a focal point or additional work surface, enhancing both the functionality and aesthetics of the kitchen.'