As a design-build company, we often work with busy families. This means new or different hobbies, sports activities, growing friend circles, new or different toys/storage needs, increased need for privacy, etc. For couples or individuals, this might mean aging in place, having a guest room for a parent or in-law live in the home, or desire to add an income-generating space.
We often do master planning for two to three phases which might be 5 or more years down the road. No one can see into the future, so how should you approach planning for spaces as people or families grow/change? Needs are bound to change, and we may not be able to fully realize just how to plan ahead for it all which makes incorporating multi-space rooms a huge benefit to your long term design goals. Below we will dive into how you can cater your existing square footage to have multipurpose spaces.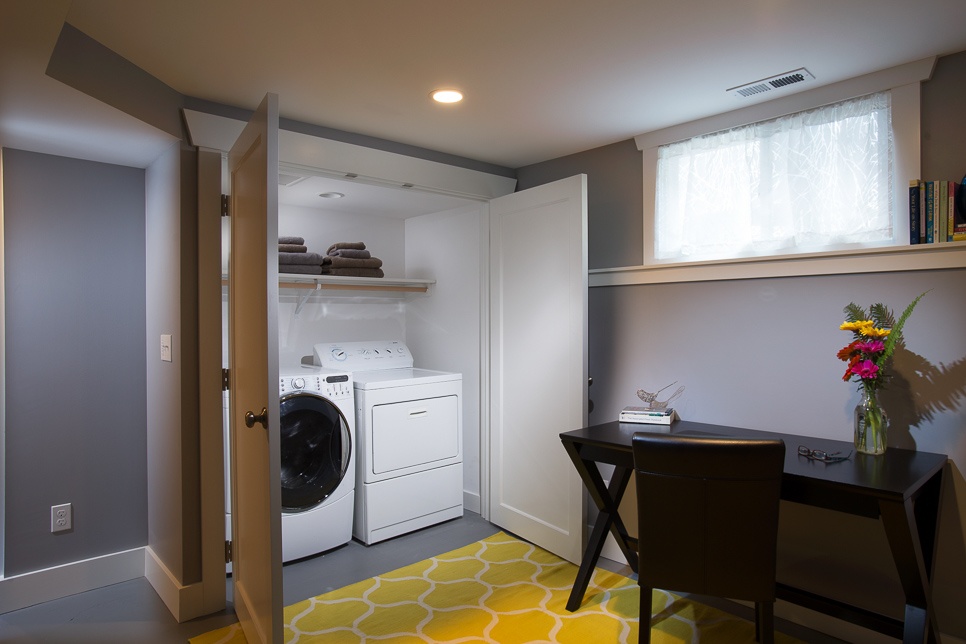 General tips for creating multipurpose rooms
• Consider built in storage and desks so the floor space can be used for other furniture and equipment.
• Use multipurpose furniture like a murphy bed or sleeper sofa, storage ottoman, or accent tables that can double as extra seating.
• Consider using multi-panel sliding doors or screens to divide or combine spaces.
• Be realistic. We see a lot of, "all in one" rooms online that look like laundry room/office combos. Most families and busy couples have laundry to do most days. It's hard to get in the work mind-set when you have your chores sitting out in the corner of your eye.
What is a recreational room or a multipurpose room?
A recreational room goes by many names. Multipurpose rooms, often referred to as; flexible space, flex room, bonus room, rec room, or family room are typically spaces with multiple uses. These spaces often have additional storage like shelving systems, double as a home office and a place for overnight guests, or act as a hosting space for special occasions since they can provide extra sitting room and floor space.
Flexible room ideas for Families
• Kid's Bedrooms
Plan for at least a full size bed as most teenagers will age-out of a twin pretty quickly.
Consider a trundle or lofted bed with fold-down seating below for all those sleep overs.
All of those toys will be gone someday, so keep storage solutions simple and inexpensive- they take a beating, too!
• Mudroom & Laundry
These functions are perfectly suited to be combined.
Your family will always be coming and going, and need to wash clothes and linens.
Appliance sizes are universal and not likely to change, so go for it when it comes to installing cabinets and a countertop for folding/sorting.
Consider other locations for your mudroom and laundry if it is not possible to combine the two. For example; mudroom-like-storage can go by any exterior door like in a daylight basement, off the side door, or a garage entry. Laundry can easily go in larger bathrooms or basements as well.
See also: Tiny but Mighty: Small Entryway Ideas You Can Squeeze into Any Home
• Kitchen and Dining room
The open concept is still the gold standard for a main floor remodel and allows a dining table to be placed in several different spaces near the kitchen.
Consider where the home office is to be located. Often times the kitchen is the best place for this.
Consider where kids do projects/crafts/homework. If children are young, then there are plenty of years ahead of needing space for this.
If you recently moved into an older home with multiple dining rooms or you mainly host guests at island seating or outdoors then consider using the formal dining room as your multipurpose room.
See also: Open Floor Plan Decorating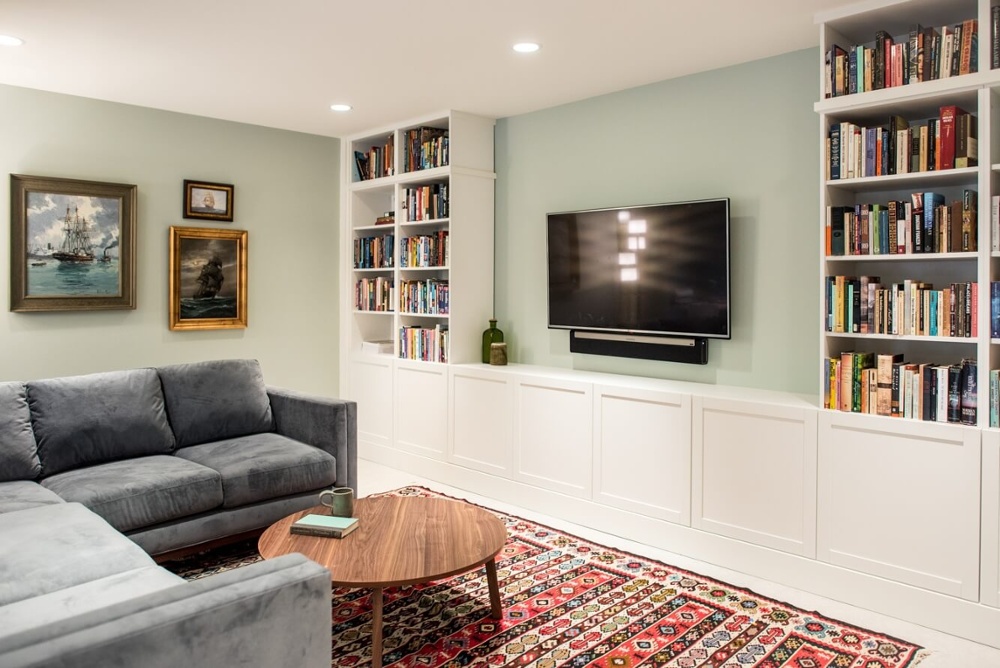 • Media Room, Playroom, Family room
These activities are well suited to be combined. Often basement remodels end up as multi-use spaces or "Rumpus Rooms" where the teenagers spend all their time and the adults get the main floor living space.
Plan for easily movable furniture to make room for board games, fort building or tea parties. Any activity that could take up the entire room.
Weigh the pros and cons of certain furniture based on your hobbies/lifestyle. Don't buy a huge coffee table for your multipurpose space if you will need to move it around often to make room for yoga mats or exercise equipment.
Sliding screens or a room divider can be used to create a private Guest bedroom when needed but don't offer much privacy if half of the space is utilized as a music room.
See also: Wallingford Basement Remodel
Hopefully you now understand that the purpose of each room in your home will change a few times over the years to come. This is exactly why we put so much emphasis on universal design. It's best to get ahead of the curve by reaching out to a design team that can help get you the universal design your home needs for the many changes that are soon to come. We recommend reaching out at least a year and a half in advance for the smoothest and most well prepared remodeling experience.